I've got a wide variety of bass injected goodness on this week's report! A guaranteed crowd pleaser snags the number one spot, with two under-the-radar gems rounding out the top three. Enjoy!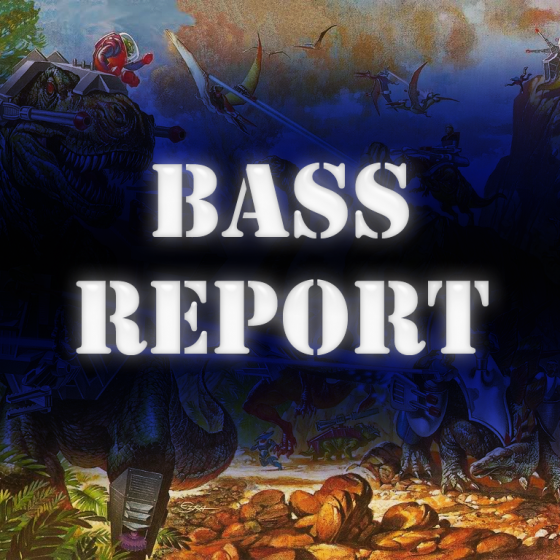 #1 Borgore ft. Carnage – That Lean

Joining up with Carnage once again (on vocals this time), Borgore brings back his classic sound to pump up the masses for his new EP. By classic sound, I of course refer to an equal mixture of hard hitting dubstep, and blatant self re-enforcement of his reputation with the ladies. I can't blame the guy when he's got party startin' tracks like this to back it up.
#2 Apashe & Enkephalin – Funk Your Sista (TapeKiller Remix)

funky. Funky. FUNKY. On an album along with tracks by the names of Funk Your Motha and Funk Your Daddy… what else is one to expect? Anyway, the Funky Family EP features a heap of quality bass music infused with upbeat vocals and oldschool samples. TapeKiller's remix was my pick of the lot.
#3 MitiS ft. Collin McLoughlin – Born

MitiS is one of few travelling the feel-good road in the dubstep genre, and takes another influential plunge into the "lovestep" scene with his latest Born EP. Possessing a vocal style reminiscent of Dallas Green, Colin McLoughlin cuts right through the mix, adding a focal point to the wonderful mess of synth lines filling out rightful title track, Born. If you're into the lighter side of bass music, this album is a must.
#4 Emalkay ft. Glen Boden – The Line

#5 Hirshee – Spark the Flare

#6 Empire of the Sun – Walking On A Dream (Robotaki Remix)

#7 PIXL – Astrocat

#8 Luminox – Tantrum

#9 Caspa – Setting Sun (Antiserum & Mayhem Remix)

*Late Night Special*
Evil Needle ft. Mr. Carmack – Intrepidity

A fine blend of trappy hi-hats, glitchy drum beats, and classical sounding synth breakdowns, this collab from Evil Needle and Mr. Carmack is a perfectly purposely sloppy late night treat.
Still Hot!
#1 Rudimental ft. John Newman
Feel The Love (Kill Paris Remix) [From Bass Report 39]
#2 The Juggernaut
Chinese Finger Trap [From Bass Report 42]
#3 DMNDZ & WorldCAT
Lock It (Grabbitz Remix) [From Bass Report 42]
– StatiK