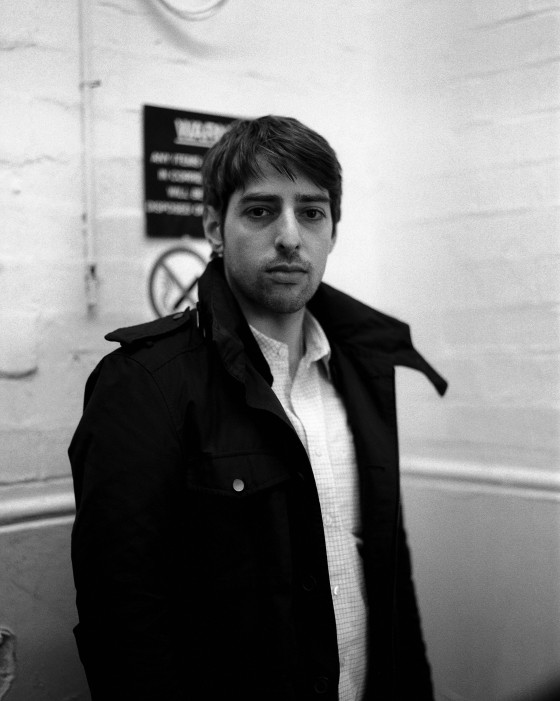 After iconic electronic music pioneers, Crookers, disbanded the question on everyone's minds was "What can we expect to see from their solo endeavors?" We had a chance to speak with long-time music mogul Bot to shed some light on his latest productions.
Three months ago, Bot's new catalog began with just three uploads on his Soundcloud and more recently, an appearance on Diplo's 'Express Yourself Remix EP' with a 'Butters Theme' Remix "inspired by Rebel MCs massive 90's anthem 'Wickedest Sound'." Now, in a fully-robotic Italian manner, Bot is throwing his production prowess behind the 'Vamos / Go Down EP' , being released through Dim Mak Records. Multiple release are said to be on the horizon over the course of the year and Bot shows no signs of slowing down.
Thank you for taking the time. How are you?
Thanks for your's, my man. I'm good.
How long has the Vamos / Go Down EP been in the works?
Technically, for a long time, but the core of the work happened in not more than a few days. I like to leave the tracks breathing for some time before going back to finalising. The more time the more minor improvements. Those are what really makes me happy about a track, the little details that give style to it and somehow add a handcraft feel.
Great to see you working with the infamous Dim Mak. How was that connection made to push the release?
I've known Steve (Aoki) for a long time now and he really liked the tracks. They made it pretty easy and even more important very fast to release this EP, and I'm very thankful for that.
I've noticed how much your graphics contribute to your aesthetic.
I've always been into the graphic side of art, drawing as a kid and doing graffiti's later on. Releases are a great excuse to play around with this aspect and I am impressed by how many talented people are out there, contacting me willing to help and contribute to give the music a graphic dimension.
Whom do you consider your contemporaries at this stage in your career?
There's a lot of people doing all sorts of different genres that I like but usually they just stick to one or two and limit their influences. For me it's really not about the genre at all, it's about developing your own style, that's my only goal. Everyone sharing this goal is my contemporary.
When you're making music, are you concerned about what people will think or do you just try and music that makes you happy?
Both. Usually it's just making what I like at that very moment and after detaching from it and figuring out if it would make sense for other people and make changes according to that. Which also always results in me liking the track more. Music is some sort of language, if no one gets it you're talking gibberish.
In one analogy, describe your own music.
It's like a pizza quattro stagioni.
Do you have any predictions as to what the next electronic genre trend might be? And what would you like it to be?
We are ready for something truly new, I can't see it clearly yet but I hope it will be triggered by a mixture of new ways of producing and the fact that people like and can take diversity in music as shown by trap, moombah, juke etc.
Bot on:
Soundcloud | Facebook | Twitter