I don't even know what to say about this week's #1 any more… the guy won't stop putting out massive tunes, and has used up all my adjectives synonymous with awesome.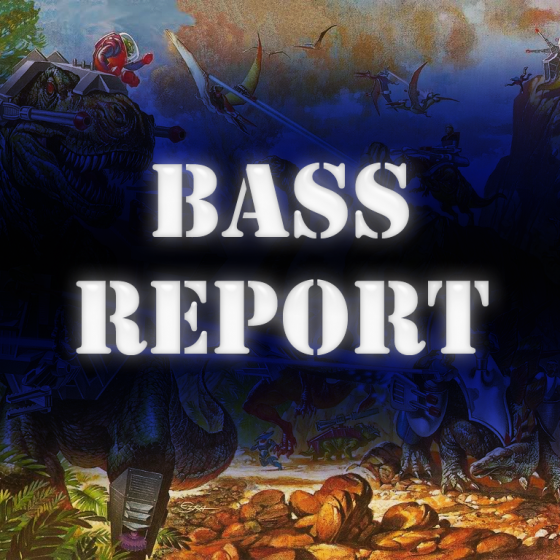 #1 Dillon Francis ft. Simon Lord – Messages

Dillon Francis is the man.
#2 Brillz – Smashi Tup

Brillz has completely worked his way into my good books as a top trap producer, and I actually had to hold back from posting more than two of his new tunes in this week's report. His latest album 'Twonk' is a full ten tracks of solid originals, including a number of quality collaborations with ETC!ETC!, Craze, and a few others. What sets 'Smashi Tup' apart from the rest of the album? A classy chopped up sax sample. I think you'll find it works quite nicely with the style.
#3 Danger Doom – Benzie Box (Opiuo Rework)

This one's a little different, but top notch bass music nonetheless. Opiuo delivers us a slick rework of Danger Mouse & MF Doom's 'Benzie Box', adding a heavy bassline to the piece to make it a little more club friendly. As Opiuo encourages on his SoundCloud… "Grab it, spread it, BUMP IT LOUD !!!" I'll second that.
#4 BenZel – Fallin' Love (Alex Young Remix)

#5 Mr. Bill & Stephan Jacobs – Penguin Farts

#6 Bro Safari – The Drop (MUST DIE! Remix)

#7 CNTRL – Head Hunters

#8 Vaski ft. Betty Borderline – Baddest

#9 Hundred Waters – Boreal (Run DMT Remix)

*Late Night Special*
Brillz – Déjà vu

 I have to say, I didn't see this one coming from Brillz. My applause to the producer for switching things up with a downtempo laid-back trap piece. The track progresses more than you'd expect, and I can't help but draw comparisons to up & comer Cashmere Cat at points with the quality of vocal sampling involved. Make sure you play this one start to finish… you'll thank me afterwards! Enjoy!
Still Hot!
#1 ETC!ETC! & Brillz
New Jack Swoop [From Bass Report 36]
#2 Diplo ft. Lazerdisk Perty Sex
Set It Off (TheFatRat Remix) [From Bass Report 37]
#3 Dodge & Fuski
Never Let Me Go [From Bass Report 37]
– StatiK