Ready to get funky? This week's Bass Report features a top three of sizzling hot new glitch hop. Buckle up!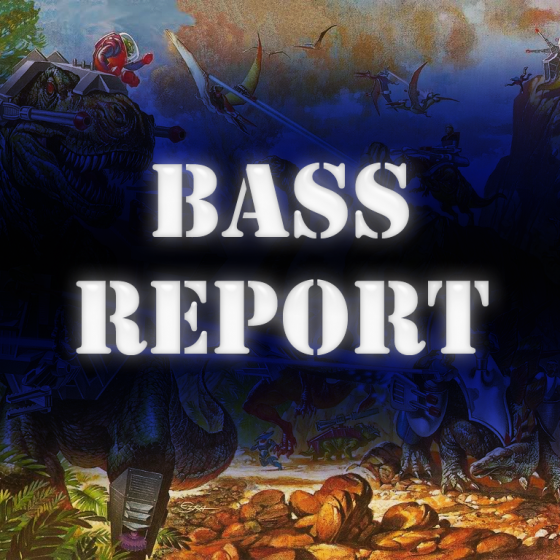 #1 Pegboard Nerds ft. Splitbreed – We Are One

What a fat new collaboration from Pegboard Nerds and live electro outfit Splitbreed. I'd be willing to match this up in a live set with something like Major Lazer's 'Jah No Partial'. Pegboard Nerds haven't reached that same level of stardom yet, but with tunes like this, they're well on the way! Needing a radio edit usually means a song has potential to satisfy the 'normies' (sure, I'll call em that) outside of the usual electronic crowd. I'd say that's a safe bet here. Who in their right mind isn't gonna get down to this? …maybe that bald dude on Dragon's Den.
#2 Getter – I Want More

Getter's whole new album is totally bad ass. A prerequisite for releasing on Firepower, you can bet it's heavy, heavy, heavy, from start to finish. I'd definitely recommend you check out the rest, but here's my pick of the album. The drops are just about what you would expect. They will spit pure fire straight to your dome. The breaks also caught my ear though, as horn stabs melded with various synth arps to create a backdrop that you'll find almost as dance-able as the heavy bits.
#3 Candyland & MakO ft. Maksim – All You Gotta Do

Oh man, I hope you've been head-bobbin as hard as I have through these first three tunes. Another glitch hop/vocal collab, Maksim drops some slick rhymes over that winning combo of bass music and horn stabs once again. Nobody ever calls this overdone… I'd say it's well done actually. Nice and crispy.
#4 Datsik, Getter & The Frim ft. Snak The Ripper – Lose Focus

#5 Modestep & Teddy Killerz ft. Ghetts – Inside My Head

#6 Flux Pavilion – Starlight

#7 Zedd – Clarity (Brillz Remix)

#8 Butch Clancy – The Turn Up

#9 Excision & Ajapai – Blast Off

#10 Kennedy Jones ft. Nikki Rose – You Lose

Still Hot!
#1: Andy's iLL
The Big Beautiful Nothing [From Bass Report 27]
#2: Feed Me
Death By Robot  [From Bass Report 28]
#3: Shift K3y
What We Had [From Bass Report 30]
– StatiK