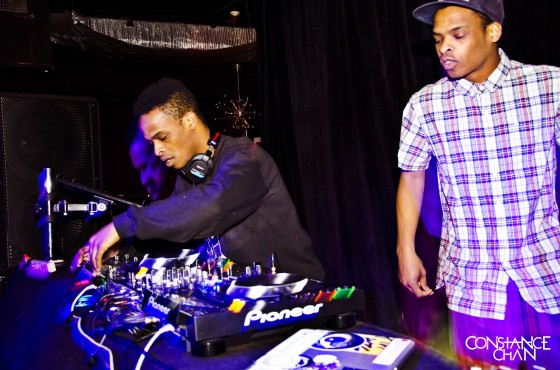 On the night of January 23, 2013, I had the opportunity to have a chat with Two Fresh. The twin brothers, Sherwyn and Kendrick Nicholls, were about to begin their winter tour and Toronto was the one of the first stops where the duo were due to headline Bassmentality. The talented duo were without their trusty laptops, but that didn't make their set any less amazing.
Their set was a mixture of sounds focusing mainly on Trap, Hip Hop and their unique brand of electronica. Some of the more well-received tracks were by DJ Sliink and JWLS but the highlight had to be when they dropped Baauer's "Coke in my Nose."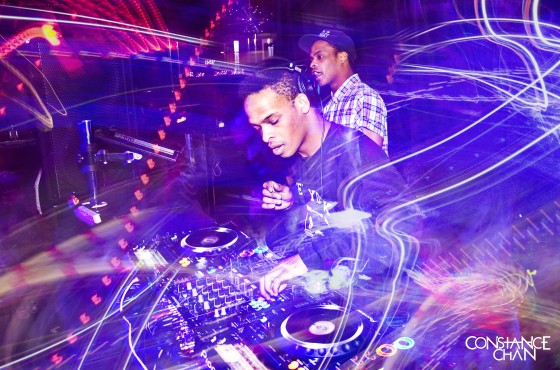 We managed to catch them right before they went on and talked about everything from touring with Skrillex to who their favourite member of the A$AP Mob was. Our conversation is below:
 How's your guys' day going so far? Are you excited for the tour?
Aw man it's been good. This is the first night so yeah, definitely!
How excited are you to be playing with Baauer and Just Blaze?
Yeah man, I mean we never caught a Just Blaze set but we got to catch Baauer's. We're pretty stoked about that, he's a legend in the game.
What are some shows and festivals that you haven't played yet that you guys really want to play in the future? 
We definitely want to play Shambala, Bonnaroo, and definitely Red Rocks. We just gotta keep going bigger. We moved to Colorado this year so Red Rocks would be dope.
Right on. Did you move there after they legalized marijuana?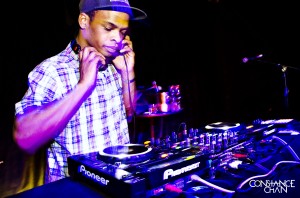 Nah, we moved there in January. It was the icing on the cake.
How big was touring with guys like Skrillex and 12th planet on the Mothership Tour? 
It was good to get out there. Our music wasn't really geared to those listeners and it was good to get our music out to a different, younger crowd. They were packed out every night and it was a different thing. Straight up, kids younger than 18 were listening to boom-bap when they've come to see dubstep. It was dope.
Did you guys always have the live drums going on in your set?
It's always been there. We're now doing more sets with just us two.
You guys have a new EP coming out soon.
Yeah! We have an EP coming out on Monday (Jan 28). It's called Watch This . It's all of our new stuff which is a lot more upbeat which is a totally different realm for us. It's what we've been on in the last year.
What's the creative process like when you guys make music together?
It works both ways. Sometimes one of us will start something and we'll come together in the studio and finish up the idea. Sometime's we'll just start from scratch together in the studio. There'll still be tracks with one of us mostly on it and the other just puts the finishing touches on it.
If you could do a track with anyone, who would it be?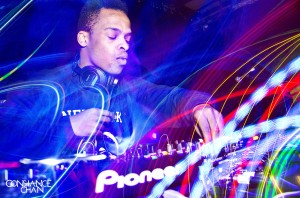 Right now it would have to be Schoolboy Q or A$AP Ferg. Ferg's ill. Rocky's awesome too. Ferg's that next dude to come up. He's got the most different flow out of all of those cats. I feel like he's one of the most unique out of the A$AP Mob. The track 'Work' is amazing. We're trying to come out with some more records with rappers this year. If we could ever work with Dilla, we would. He's one of the reasons we started making music, you know. Tupac, Miles Davis, Curtis Mayfield. If we could have a week with any of the legends, make some shit, and cut it up. That would be a dream for us, man.
Last question. Who wins the Superbowl?
49ers
Two Fresh on:
SoundCloud | Facebook | Twitter
[Special thanks to Constance Chan for helping out with the photography]