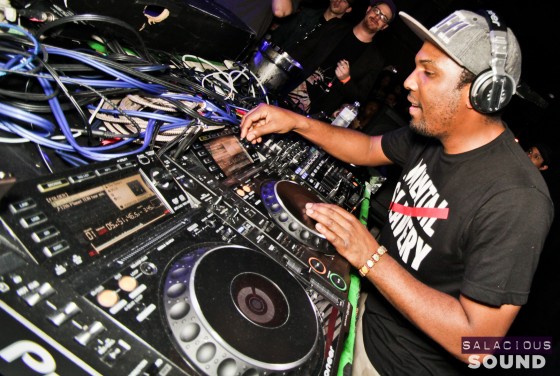 On Wednesday, Bassmentality played host to one of the biggest parties I've seen at Wrongbar in a very long time. The arrival of 12th Planet, Flinch, and Crizzly has been hotly anticipated, and it was clear to me in the days leading up that this was going to be one for the books.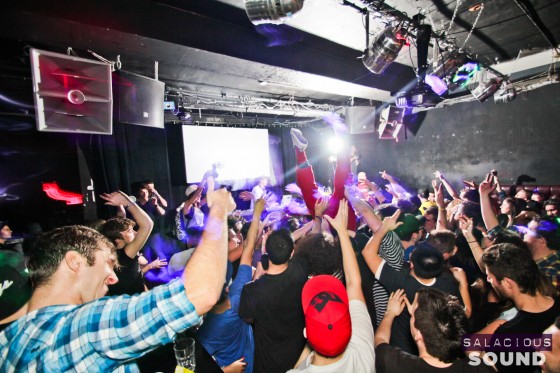 I arrived around 11pm – extremely early by Wrongbar standards – to see a giant tour-bus out front which complemented the already budding line-up nicely, as hipsters of all walks had wisely arrived before the midnight crush to avoid disappointment.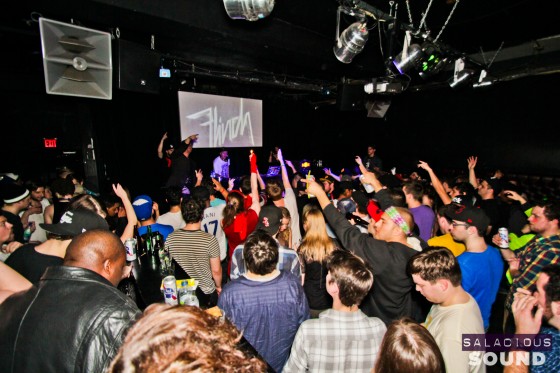 There's an odd phenomenon that occurs in Wrongbar on all of the truly memorable nights I've spent there which provides an odd, somewhat disgusting, and visceral reminder that what you're experiencing is special and, dare I say, epic — the club sweats. Don't mistake me, because I am not mincing words here. When this mid-sized 400'ish person room is full to capacity, the temperature has a way of rising with the emotion of the night (read: the air-con in Wrongbar is shite). And so on these evenings, water accumulates on the much-cooler ceiling. The club's perspiration, or rather the aggregate condensation of Wrongbar ravers' salty steam, then rains down on the dancers as if the club itself were alive.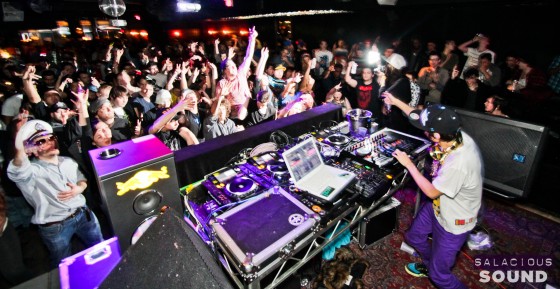 Sounds gross perhaps, but it's one of the things that makes Wrongbar great. Other venues in this city should take note: it's not about appearances, fine finishing, or crazy lighting. What's enough is the Funktion 1 sound system, a door policy which attracts an easy-going crowd of music-lovers who, despite disparate appearances, get along famously, and the absolute best bookings in the city.
[nggallery id="128″]