Six producers worth their salt is a weekly column which features six relevant, up-and-coming, under-exposed, or disruptively innovative musicians in a particular genre-space. We'll put together a list of a half-dozen must-listen artists that are – or we expect to be – making waves in the coming months
This weeks six producers worth their salt will bring the light back into your short winter days with two Los Angeles based bands (Blacks& and Classixx)  which both bring solar vibes into there own genre. Andy Stott and Taragana Pyjarama both bring the blissful ambiance. Lastly Le1f and Oddience redefine the way Rap should sound.
Blacks&: A Ghost That Follows Me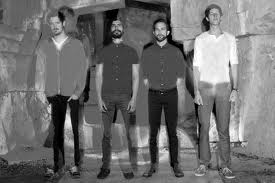 As the darkness starts to wash over us and the bone chilling canadian winter comes knocking on our door, you really need a band like Blacks& to wash over you with blissful California Pop. There debut EP, which was released October 22nd is filled with tropical accents, anthem vocals, and funky grooves. It's pop minimalism at its best that will have you longing to take a trip down  south. The Blacks& Ep really goes to show that California has still got it's magic touch that can suck you in with some brilliant bass, sauve vocals and lush keyboards. The Guardian says "It's doo-wop innocence meets the mellifluous MOR of Fleetwood Mac", I really could not have said it better. Click the link below to listen to Blacks& A Ghost That Follows Me Ep Preview
What do you get when you mix Rap, R&B, Funk Jazz, and Hip Hop?, A trio from Los Angeles called Oddience. This brilliant trio has been labeled as the tipping point between Outkast and Gnarles Barkly. Oddience is Lush rap with some brilliant R&B vocals and Hip-hop/R&B/Jazz type beats. "Yes Sir" loops, entices, thumps, and has you feeling weightless. Their EP, Lit Lava Lamp, is really quite eclectic, psychedelic, crisp, and clean. Its fantastically breezy, and just poppy enough to appeal to a broad range of audiences, while the flow is just so impressive that no rap connoisseur would be able to diss them. Click the link below to watch the video for "Yes Sir".
Le1f, a rapper from New York, should be the poster boy for "swag rap." His speedy flow, accompanied by imaginative beats, capture everything that's great about the music scene right now. His recent collaborations with brilliant producers such as Nguzunguzu in Dark York and Boody in the recently released "Liquid Ep" brought us some eccentric and exciting tracks to shake up the hetero-dominated rap scene. Dark York skitters, glitches, drips, bounces, loops, and entices with some thumping bass. Le1f is sassy, sensual, and when the track drops, knows how to drive the crowd wild. Le1f is bold, in vogue, and ready to misbehave, while completely changing our minds as to what a rap video should look and sound like. Click the link below to watch Le1f's "Wut" video, you can also download Dark York  for free on his SoundCloud.
Taragana Pyjarama: Tipped Bowls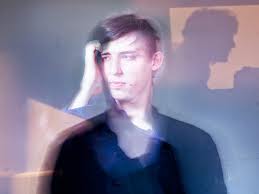 Nick Eriksen is a young Danish producer who, after testing the waters with several different instruments, found his calling in blissful deep house production. Formally known as Eim Lck and gaining a following for his impressive remixes, Taragana Pyjarama finally emerged and released a brilliant debut on the label Fool House. Tipped Bowls, his latest release is a beaming and refined piece of production. His production is ambient, ethereal, and weightless, and tropically bounces. There are clear influences of acts such as Mount Kimbie, Four Tet, and Gold Panda on Tipped Bowl, but Taragana Pyjarama skillfully mimics elements and converts them into his own. Tipped Bowls loops, wavers, has scattered melodies, and faint vocal samples and is all around a pretty and slick EP. Click the link below to watch the video for "Lo Ng".
Andy Stott: Luxury Problems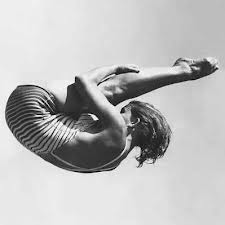 Andy Stott's brand of Noir ambience captivates you into a dark abyss you will not ever want to leave. The Manchester producer evolved from making dub-techno and brought upon us some devastatingly dark atmospheric tracks that send chills up ones spine. His tracks are melancholic yet seductive, and will entice youth with lush, faint female vocals looped over thumping 4/4 bassed out beats. Luxury Problems is Gloomy, ambient, and has luscious textures which make this LP a minimalistic masterpiece. Click the link below to "Numb" on soundcloud.

Classixx: Into the Valley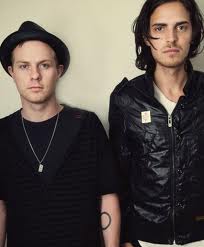 Tyler Blake and Michael David are the dynamic duo which makes up Classixx. They are from Los Angeles but the tracks they create aren't the typical sun kissed indie pop you would be expecting. Classixx create blissful funk drenched house. It's mid-tempo, groovy and has some amazing slap bass. After posting some impressive remixes on their soundcloud, they released the tropical, bouncy, and delightfully Disco tinted original "Into the Valley". It's beamingly soulful, thanks to Karl Dixons vocals and reminds me of something Earth Wind and Fire would make back in their prime. Classixx are masters of the drum machine and synths and have got me highly anticipating their debut EP. Click the link below to listen to Classixx "Into the Valley" on the duo's soundcloud.