Six producers worth their salt is a weekly column which features six relevant, up-and-coming, under-exposed, or disruptively innovative musicians in a particular genre-space. Every Friday we'll put together a list of a half-dozen must-listen artists that are – or we expect to be – making waves in the coming months.
This week's "Six Producers Worth Their Salt" features a South African hipster, the best band to surface from suburbia, and a disco reviving super couple. It also features four gents who have given geometry a new found sex appeal, a bedroom producer proving chillwave is not dead, and New York's "Crunk Master".
Yannick Llunga or Petite Noir is a 21-year old Brussels born South African producer. He is a former member of electro pop band Popskarr and is part of a crew of Hipsters called "Capital Cool" in Cape Town.
Yannick describes his music as "Noir Wave" -New wave with an African aesthetic. He uses his multi instrumental talents along with R&B beats to carefully craft his unique sound.
Yanick has a fantastic ability to draw influence from post-punk, indie, pop and electronic music. He then marries contrasting sounds to create clean tracks. Till We Ghosts, Petite Noir's first EP, will be released by Bad Life August 13, 2012. Check out the link below to watch the video to Petite Noir's track "Disappear".
Elos Arma, suburbias finest quartet, arose from the dismemberment of a previous Alternative rock group "Caldwell". Since then, they have revamped and refined their lineup and sound to electronic indie perfection.
Their most recent EP Mother/Father has some amazing sonic textures to it, while sticking to the bands indie rock roots. Rich vocals —crooning at times —are complimented with cool harmonies and melodic keyboards which take you back and forth from sixties elevator music to outer space. Mother/Father is far more complex than just your ordinary indie rock EP.
What really ties the tracks together to make them irresistibly catchy are  the reverberated guitar riffs and anthem-style vocals. These will have you chanting and feeling as if you are being serenaded by the charming lads. Their first single off  Mother/Father "San Diego" can be heard by clicking on the link below.
Jupiter is a disco revival duo composed of French couple Amelie and Quarles who met in London. They have since been creating some blissful Nu-Disco/Dance music.Match made in musical heaven?
Jupiter gained a ton of underground praise for their first EP Starlighter and have Kept the momentum going with the release of the stunning Juicy Lucy. It is characterised by  glittering retro synths, funky slapping bass lines, and psychedelic melodies. These are adorned by Amelie's sweet charismatic vocals.
The guardian praises Jupiter's brand of Nu-Disco by stating  Juicy Lucy is "Disco at it's most Electronic and artificial". Jupiter's Juicy Lucy was released June 10, 2012 you can take a listen to the Funktastic album sampler on their soundcloud by clicking the link below.
Alt-J,is an innovative quartet from cambridge. Their name derives from a shortcut command to make a triangle on a mac OS. They produce some pretty electrifying experimental rock, Alt-J's debut album is cutting edge to say the least.
The plethora of genres that have inspired the brilliant tracks making up An Awesome Wave all have their moments on the album.These elements make the band's genre utterly unique and hard to label. An Awesome Wave  consists of Dubstep rhythms, hip-hop drums,skittering electronic beats, and folk vocals. The music is also defined by its beautifully poetic complex lyrics.
NME has even gone on to say that Alt-J " make geometry sound sexy". An Awesome Wave has won its place in my mind as best album of the year. You can click the link below to watch Alt-J's latest video for the single "Tessellate" off  of "An Awesome Wave".
Chad Valley: "Equatorial Ultravox"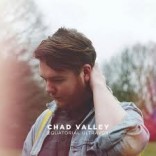 Oxford based bedroom producer Chad Valley since the release of his tropically exhilarating Equatorial Ultravox has been focusing on some impressive remixes. The follow up EP is awaited with anticipation after  last summer's melancholic electronica. Equatorial Ultravox consisted of fantastic vocal layering, soft beats, washed out keyboards and synth beams.
Chad Valley's brand of Electro pop/chillwave is truly sweet and captures the essence of summer. Click the link below to listen to Chad Valley's brilliant remix of fellow producers Totally Enormous Extinct Dinosaurs "Trouble".
RL Grime is a New York based producer who has a knack for creating some amazing uk garage/bass tracks. The Grapes Ep is all about heavily layered synths, spooky rhythms and trap-rap drums. The Grapes EP is twisted, playful and makes you want to get "crunk". 4 remixes and some fantastic originals make up one of the dopest EPs of this spring.
RL Grime created a nights out album definitely suited for "a night out on the lash". The Grapes EP was released April 20th but you can check out Rl Grime's latest remix for Kanye West's "Mercy" by clicking the link below.