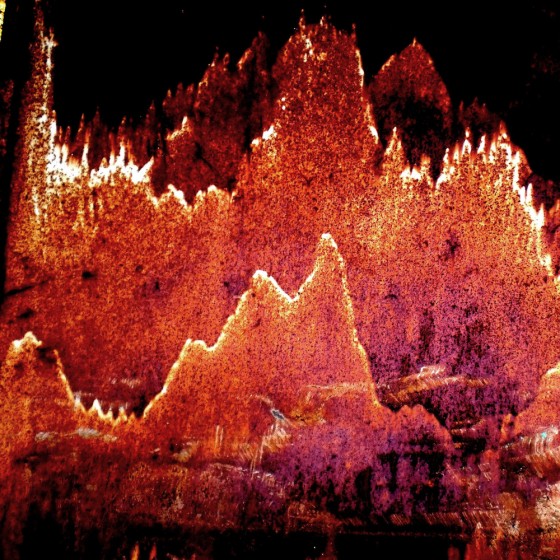 Six producers worth their salt is a weekly column which features six relevant, up-and-coming, under-exposed, or disruptively innovative musicians in a particular genre-space. Every Friday we'll put together a list of a half-dozen must-listen artists that are – or we expect to be – making waves in the coming months.
Hello there friends, it is I, totem, your loyal conveyor of electronic music. Alas, 'Six Prodcers' curator Melissa Serrano is away this week and thusly, the gods of IDM have sent me to take her place. Melissa has published five enlightening editions of 'Six Producers' to date and I can only hope that this week's instalment will be equally successful. The six producers featured below are all, in my opinion, highly skilled masters of their craft and terribly under-rated. In addition to that, I chose these producers based on their geographical origins. Today, it seems we are always hearing about electronic artists from North America, England, the UK, and Germany. With so many artists from these regions popping up left and right, artists from less-likelier areas may tend to be over-shadowed. Hence, I thought it appropriate for an underdog-obsessed feature such as this one to highlight six producers who come from countries where electronic musicians are not exactly the number one export. Without further ado, I proudly present to you 'Six Producers Worth Their Salt #006' (the totem edition):
First up is a producer I am very excited about. His name is Tomas Barfod and he hails from Denmark. Although the Danish club scene is alive and well, not many big name artists seem to originate there. However, Tomas Barfod is changing all that. After releasing several singles, a few EPs and drumming for indie-electronica act WhoMadeWho, this year Barfod hooked up with the L.A.-based label Friends of Friends to release his first solo, full-length album. Said album is Salton Sea. Lauded by critics everywhere, this record stands out as a serious contender for electronic album of the year. Aided by an assortment of vocalists, Barfod blends house, techno, and synth-pop with such grace and subtlety that you'll find it impossible to contain your amazement. His production is crisp, crystalline and altogether, mesmerizing. Album centrepiece "November Skies" is a prime example of Barfod's sublime craftmanship; a minimal 4/4 house beat restrains a wash of droning synth and   fluttering maraca-like sounds that ebb and flow like the waves of the sea (hence, Salton Sea). As the sounds build to an apex, time seems to stands still. A gurgling whoosh noise breaks through the stasis and quite suddenly, you find yourself riding the rapids guided by  bouncy, jubilant synths, clicking drum patterns and the heavenly coo of Nina Kinert. Salton Sea is the musical equivalent of feeling salty sea spray on your cheek as you overlook a vast, tumultuous ocean deep from the edge of a cliff.
Petar Dundov: Ideas from the Pond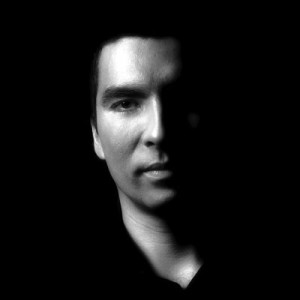 In keeping with the aquatic/European themes, we come to Petar Dundov. Dundov is from Zagreb, Croatia; a place I am not too familiar with. Therefore, I can't really speak to the prevalence of electronic music in Croatia but I would guess that Dundov is the most distinguished producer to emerge from there in recent times. At its core, Dundov's music is techno. All of the songs on his most recent release, Ideas from the Pond, possess the driving four-on-the-floor rhythms and looping synths typical of the techno sound. However, I should also mention that all of the songs extend past the 7-minute mark and contain swelling chord progressions that you would expect to hear on a trance tune. Taking that into consideration, Dundov's music exists in the fascinating, hypnotic realm that sits between trance and techno. His second full-length album, Ideas from the Pond, showcases this rich, imaginative sound that could only be the result of many years of refinement and dedication. Like Tomas Barfod, Dundov's music is evocative of the ocean or sea, which is made obvious by song titles like "Distant Shores" or "Tetra Float". For those with an ear for techno and the patience of a trance listener, Ideas from the Pond is a highly rewarding listen. It's one of those records where you feel like you've returned home from a long and wonderful journey after you're done listening.
The third producer we are going to take a look at is very different from the first two in that his music is of a much colder nature. Rather than using bodies of water as inspiration, Alexey Nikitin a.k.a. Nocow uses bodies of ice. This thematic interest is certainly not surprising for a dude from St. Petersburg, Russia. It makes sense that Nocow would base his music around something he is familiar with. Furthermore, Nikitin primarily produces garage/2-step, genres that are typically bleak, distant and dark. His newest release, the Like Apart EP, pairs sombre atmospherics with stuttering broken-beat percussion and smooth R&B vocal samples. This is actually a warmer garage sound than I'm used to hearing from Nocow. I first stumbled across his Ruins tape sometime last year and found myself enraptured with its stony ambient sound textures. He used vocal samples sparsely and when he did it was only for instrumental purposes; lyrics were disregarded. Thereupon, the Like Apart EP sees Nikitin evolving slightly. All four songs implement a vocal sample with coherent lyrics and much of the production, although still melancholy, is dance-friendly. Second track "I Just Want You (to Know)" could probably be played in a club without question and the title track is closer to house than anything else. It's great to see such a promising, young artist developing his sound and expanding his sonic palette. Nocow may live in a remote location but that hasn't seemed to have any affect on the universality of his music.
If you're at all familiar with the eclectic Austrian producer Dorian Concept you may have already heard of Cid Rim. If not, that's okay, I'll tell you all you need to know. Cid Rim is the pseudonym of Vienna native and percussionist Clemens Bächer. Recently, Bächer released a self-titled 'micro-album' through LuckyMe Records, which just happens to be the same label that put out TNGHT's monstrous self-titled EP. Thus, Cid Rim was bestowed with the pressure of following up that landmark release and in the process, he received a considerable amount of coverage around the blogosphere. He also, might I add unfairly,  received some flack from a few of the top authority blogs, Pitchfork one of them. Okay, maybe his album wasn't as good as TNGHT's but quite frankly, I find that to be irrelevant. Cid Rim is nothing like TNGHT and I don't think there is any reason to compare the two. As I mentioned above, Bächer was originally a drummer and a frequent collaborator with Dorian Concept. Understandably, percussion and rhythm play a major role on this record. Herky-jerky beats abound across funky hip-hop, juke, and even jazz arrangements. There is no one genre that can accurately describe this record. Call it UK funky, bass, jazz, glitch-hop…you won't be wrong. I only ask that you don't try to compare it to anything else, open your mind, and give it the thorough listen it deserves.
Makoto: Another Generation – EP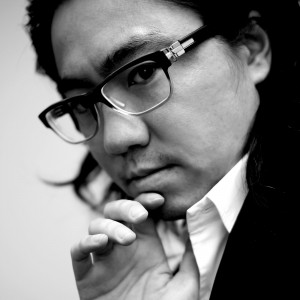 Time to shake things up. Our next destination is possibly the most exotic. Of course, the place I'm referring to is Tokyo, Japan! The prolific drum & bass producer Makoto brings us here. As far as I'm concerned, Makoto is one of the most underrated musicians out there right now. I don't know if it's because he's from Japan or because drum & bass isn't a hot blog topic but Makoto's career has been severely under-appreciated. Really though, the guy has been making music since 1998 and I have yet to see his name on blog headlines. However, things are starting looking up for this D'n'b veteran. Recently, Apollo Records, the UK-based ambient/IDM label responsible for releasing Aphex Twin's classic 'Selected Ambient Works 85-92, decided to take Makoto under their wing. His first EP with the label, entitled Another Generation, was released just a few days ago and as expected, it's quite good. Makoto has consistently produced quality material for the past fourteen years so there's no reason why he would stop now. The groovy, soul-inflected D'n'b Makoto has perfected over the years sounds as fresh as ever. His sound is untouchable.
Todd Terje: It's the Arps – EP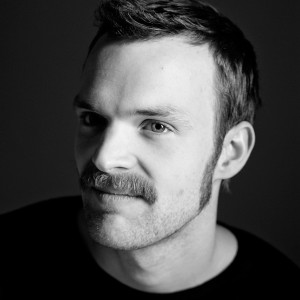 Last but not least, we have the Norwegian nu-disco luminary Mr. Todd Terje! When it comes to music, Norway is often associated with black metal. Now, obviously, that's not a genre that's going to be a very positive representative for your country. Thankfully, Mr. Terje has arrived on the scene as the new musical ambassador for Norway. Although, he has been making music since the early aughts, Terje didn't really get recognized on an international scale until last year's release of the Ragysh EP. His future-funk disco epic "Snooze 4 Love" earned him the respect of IDM geeks everywhere as well as several renowned blogs. In January of this year he released another EP entitled It's the Arps to the tune of deafening praise from critics and casual fans alike.  That album's swanky single "Inspector Norse" is one of the best songs I've heard all year and I'm sure many other people would agree with me on that. Todd Terje's career is only on an upward trajectory from here on out.  Get to know him if you haven't already because I have a feeling this guy's going to be around for a while. Disco is back and here to stay!! Totem signing off…. happy Friday everyone!!!!