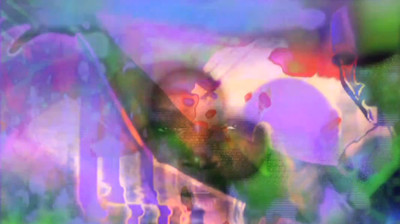 Six producers worth their salt is a weekly column which features six relevant, up-and-coming, under-exposed, or disruptively innovative musicians in a particular genre-space. Every Friday we'll put together a list of a half-dozen must-listen artists that are – or we expect to be – making waves in the coming months.
Everybody loves pop music. As human beings, we are instinctively drawn to catchy hooks. I can't say I've ever met someone in my life who does not enjoy a good pop song (anyone who says they do not is either lying or an alien). Thus, the artists I've chosen for this week's edition of 'Six Producers' are in some way or another, pop artists. However, keep in mind that I am using the term pop in its broadest sense. You will probably never hear any of the following six musicians on the radio or see them on T.V. No, the artists featured below are of a different breed. Their focus is on experimentation and the innovation of what we've come to label as 'pop music'. Whether it's the warped, loop-heavy hip-hop of Arca or the new-age synth numbers of d'Eon, everything you will find here is bizzarely accessible.
To start things off,  we have Doldrums, the moniker of Montréal native Airick Woodhead's solo project. I first discovered this nasal-toned art-pop maestro last year when he released his debut EP, 'Empire Sound', on indie blog/label No Pain In Pop. His psychedelic mélange of world rhythms, horns, analog synth, and piercing vocal melodies immediately tickled my fancy. I felt I had discovered hidden treasure. Woodhead's quirky pop jams were fresh, exciting and most importantly, different than anything I had/have ever heard.  Since then, Doldrums has gone on to collab with Grimes on 'Visions' cut "Colour of Moonlight (Antiochus)" and release a 12″ single. 'Egypt' is the title of said single; standing at 7-minutes long, it is surely the most ambitious Doldrums track to date. However, that may change in a few months as it has been reported that Doldrums has a new release on the way.
It would be a sin for me to mention Doldrums without acknowledging his other musical endeavour, Phèdre. This eccentric quintet is also made up of Daniel Lee and April Aliermo, members of the Toronto-based indie rock outfit Hooded Fang. Phèdre's sound is very current yet still draws  inspiration from many older sources. The 70's, David Bowie and glam-rock are easily discernible influences. Comparisons to more recent artists Of Montreal and Ariel Pink's Haunted Graffiti have also been made. Nonetheless, Phèdre's debut self-titled LP is not merely a tribute to other musicians. They manage to meld several different musical styles into one unique (and danceable) sound. I actually had the privilege of seeing Phèdre live this past Sunday and I must say, they put on quite a show. All five members were clad in extravagant costumes that consisted of gold chains, toga-like robes and masquerade masks. Not to mention, they blew up balloons mid-performance and tossed them into the audience. The biggest jam of the night was undoubtedly the swanky "In Decay".
On to a different side of the pop spectrum. Teengirl Fantasy is the Brooklyn-based duo of Logan Takahashi and Nick Weiss. The two Oberlin College graduates make house music essentially, although, R&B, disco and techno are also present in much of their work. Their sophomore album 'Tracer'  just came out a few weeks ago on R&S Records and it's definitely their most unusual release to date. 80's vogue clashes with ambient house, left-field R&B and even some techno. Compared to their first record '7Am', 'Tracer' is much more concise and varied. Rather than using vocal samples, Takahashi and Weiss invited a few friends to record live vocals for the record. One of those friends just happens to be Panda Bear from Animal Collective. He sings on the spacey dub-pop tune that is "Pyjama". However, my favourite vocal contribution on the album is Kelela on "EFX". Her soulful croon accompanies Teengirl Fantasy's nostalgic 90's R&B by way of IDM production superbly. Listen to that below.
Here we have yet another artist from Montreal, d'Eon is his name. Simply one glance at the picture on the right should tell you that he is something of a neo-hippie. His music certainly reflects his 'groovy' image' but in a very modern sort of way. d'Eon's music is a form of new-age revivalism, a sort of zen synth-pop with lyrical depth. His latest album, simply titled LP, could be classified as philosophical easy listening. He uses vintage synths to craft tranquil atmospheres around his crystalline vocals. He deals with deep religious and cultural themes in his lyrics, something that a lot of musicians today would be afraid to do. "Virign Body" touches on sexuality in relation to religion, "My iPhone Tracks My Every Move" is quite obviously a commentary on the omnipresence of technology in our society and "Century By Century" questions morality and human nature. Strange as it is, d'Eon is quite successful at dealing with such heavy subject matter in the context of pop music.
UNO NYC just put out this avant-garde hip-hop record from an enigmatic Vietnamese producer known as Arca. 'Stretch 2' takes the phrase 'chopped and screwed' to a whole new level. Glitched-out beats are the foundation here, with squirming syths and slo-mo/chipmunk vocal samples layered over-top. It's not quite glitch-hop, screw, or hip-hop but rather an artful mash-up of all three. It can be disorienting at times but all in all, Stretch 2 is a fascinating listen. Tracks like "Self Defense" and "2 Blunted" are aggressive in a sinister, subdued sort of manner that invokes a sense of mischievousness. I'm warning you now, this is not the kind of hip-hop record you want to smoke weed to. The only thing you will get out of toking to Stretch 2 is extreme paranoia. Happy listening 🙂
Physical Therapy: Safety Net – EP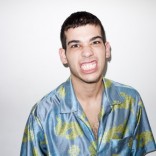 Physical Therapy or DJ Physical Therapy is the self-proclaimed "future of 3-step, dream house and drum 'n' space". Believe it or not, those are actually very accurate labels for Physical Therapy's music. His sample-heavy brand of offshoot-D'n'B occupies a realm of its own. Although Physical Therapy has been making music for a good while now, (spinning live and giving away mixtapes on SoundCloud) his first official release didn't come until this past July when Hippos In Tanks put out the 'Safety Net' EP. His career has taken off since then and he now finds himself labelmates with similarly-minded artists such as d'Eon (featured above), Games, Laurel Halo and Nguzunguzu. There is undoubtedly good things in store for Physical Therapy's future. It seems to me that electronica and pop music are heading in weirder, more experimental directions and if that's the case then, Physical Therapy is our pathfinder. Lend an ear to 'Safety Net' cut "Drone On" and hopefully, you will follow. TGIF! totem signing off.