Welcome ladies and gentlemen… to part 3 of the bass music awards! I will be your host, as we delve into the year's best releases, and crown 2012′s 'King of Bass'.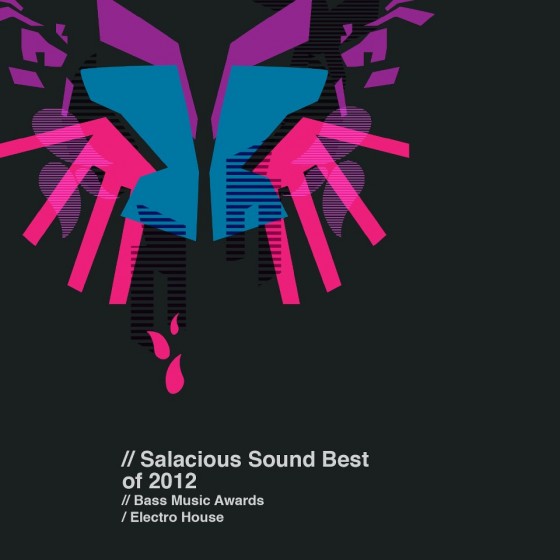 One might say electro house more than any other bass music genre provides the elements necessary to evoke strong emotion from it's listeners. My goal here was to include the year's biggest tracks that have taken you to that place of unparalleled euphoria. You know the feeling!
WINNER: The Bloody Beetroots ft. Greta Svabo Bech – Chronicles of a Fallen Love

Greta Svabo Bech is undoubtedly up for best vocals of 2012, but Sir Bob Cornelius Rifo (aka The Bloody Beetroots) is no slouch himself, giving us one of the most uplifting instrumentals of the year as well. I would love to see this unexpected duo working together again. I'm sure you would agree.
RUNNER UP: Porter Robinson – Language

The youngster Porter Robinson is already set up as a force to be reckoned with for years to come, and his biggest track of the year, 'Language', pretty much sums up the level of talent he possesses at such a young age. It's one thing hearing this at home, but experience it live and you will understand the meaning of life and the secrets of the universe.
#3 Kill The Noise & Feed Me – Thumbs Up (For Rock n' Roll)

#4 Skrillex & The Doors – Breakn' a Sweat (Zedd Remix)

#5 Feed Me & Crystal Fighters – Love is All I Got

#6 Adventure Club – Wait

#7 Netsky – Puppy

#8 Dada Life – So Young, So High

#9 Neoteric & Wax Motif – Go Deep (Torro Torro Remix)

#10 Wolfgang Gartner – Love & War