Welcome ladies and gentlemen… to part 8 of the bass music awards! Stay tuned for the finale, where I will crown the top bass droppin' artist of 2012!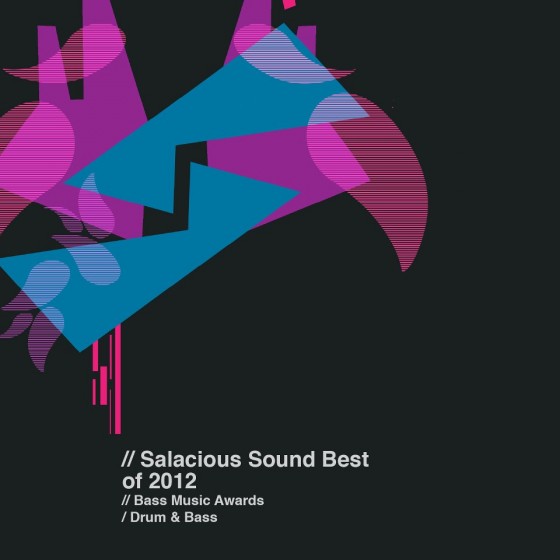 Drum & Bass was an interesting category this year. We saw a number of producers from outside realize the appeal, and blend the style with their own. This was a big year for genre mashing, and drum and bass was no exception, seeing it's fair share of experimentation.
WINNER: Calyx & TeeBee ft. Kemo – Pure Gold

Calyx & TeeBee had a huge 2012, releasing a massive album with stand out single, 'Pure Gold'. Likely the best use of stand up bass I've heard in electronic music, it doesn't get more clean and crunchy than this. Vocals from Kemo were just as big of a sell and keep the track flowing between those crushing drops.
RUNNER UP: Birdy Nam Nam – Goin' In (Skrillex Goin' Hard Mix)

One of two monster remixes from Skrillex on Birdy Nam Nam's 'Goin' In'… Skrilly throws down an upbeat drum and bass tune that differentiates a bit from the usual dubstep he has made his name with. Make no mistake though, he still rattles bones as expected. I'm always happy to see him dabble in the double time and speed things up with results like this.
#3 Mark Knight ft. Skin – Nothing Matters (Noisia Remix)

#4 Rudimental ft. John Newman & Alex Clare – Not Giving In

#5 Netsky – The Whistle Song

#6 Major Lazer – Get Free (Andy C Remix)

#7 Noisia – Diplodocus (Kill The Noise Remix)

#8 MONSTA – Holdin' On (Skrillex and Nero Remix)

#9 Culprate – Diablo

#10 Wilkinson ft. Iman – Need To Know