Welcome ladies and gentlemen… to part 7 of the bass music awards! I will be your host, as we delve into the year's best releases, and crown 2012′s 'King of Bass'.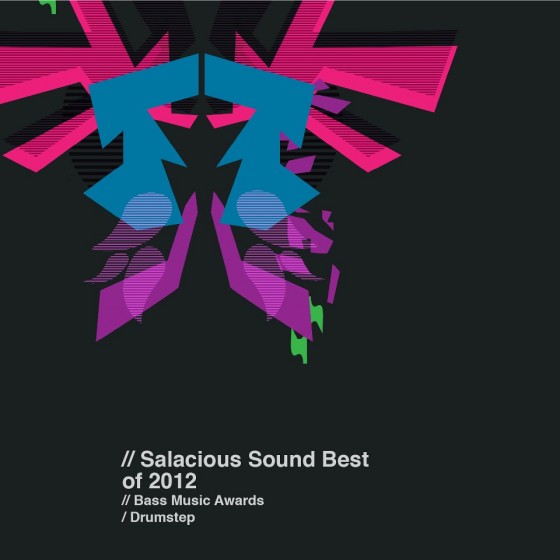 With dubstep and drum & bass being such huge forces in the dance music scene, I figured their filthy grope-fest of a child has made a big enough impact to deserve a category on it's own.
WINNER: Sub Focus ft. Alpines – Tidal Wave

Oh boy. I think the most breathtaking moment of this tune is the gentle drop that somehow still hits like a sack of hammers to the chest (yeah, that happens). Matching the tone of 'Tidal Wave' perfectly, Alpines deserves consideration for best vocals of the year as well. With remixes from the likes of Flosstradamus, Chuckie, and Killsonik to name a few… you know this was a track not to miss in 2012.
RUNNER UP: Zomboy – Nuclear (Hands Up)

Relative newcomer Zomboy continued turning heads with his huge EP release, 'The Dead Symphonic'. Covering a range of styles and tempos, I considered the producer in a few categories, but this track couldn't be left out. I guarantee you'll see Zomboy back here next year, as he is still early on in his career, and I can't help but feel the best is yet to come.
#3 Netsky – Come Alive

#4 Knife Party – Bonfire

#5 Rockwell ft. Kito & Sam Frank – Childhood Memories (Neosignal Remix)

#6 Bassnectar – Infinite

#7 Terravita – Spicy By The Glass

#8 Zeds Dead & Omar Linx – Cowboy

#9 Excision & Downlink – Crowd Control (Delta Heavy Remix)

#10 Big Gigantic & GRiZ – Power