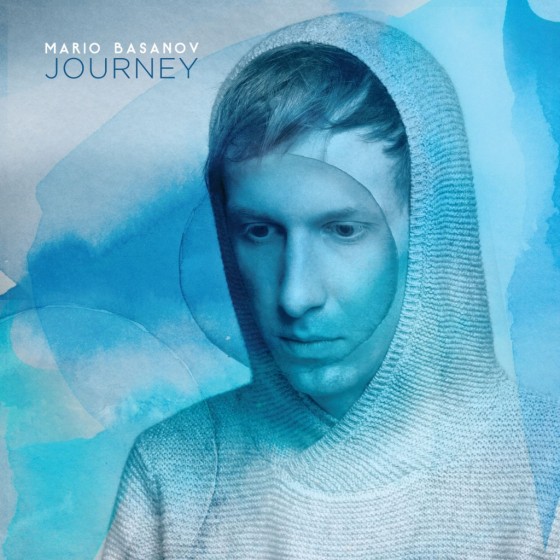 Meet Lithuanian producer Mario Basanov. I've been following this guy over the years as he has released a number of perfect singles I've been addicted to. Yet here he has finally released his first full album for Needwant, Journey. This is an easy listening album that has the potential to offer something for everybody. All 16- songs and 68 minutes are balanced and well finished but as a compilation I believe that it lacks the punch that some of his individual releases managed to pack.
For example, chill afternoons and nights often have me playing his track "lonely days" and bouncy nights, his remix of Tyson's Mr. Rain. Understandably these gems increased my excitement when I heard about Journey.
Yet Basanov made the mistake of replacing the big singles of the album "We Are Child Of Love" and "Lonely Days" with modified album versions. To me this move robbed the album of its soul or rather its foundation. "We Are Child Of Love" loses its heavy bass and technical percussion becoming a bit of a boring twin sister to the original.
The original:
Nevertheless the saddest move was his modification to "Lonely Days". The original was simply perfect. I have spent many a night and a day  vibing out to this beach inspired beauty and the album version has taken its Balearic essence away and replaced it with a monotonous ballad drenched in synth. In addition, the BPM on this album is a bit slower that what we have become accustomed to with regards to the bulk of his work. This gearing down could have produced a more laid back vibe but to be it has simply diluted the magic disco dust that I have come to associate with his previous work.
The original:
But I must say that the album has some positive aspects. Firstly, the enchanting percussion of "Slip Away" gives the track a haunting emotional feel perfect for a night of romance or candlelight reflection. Secondly, I respect the risk taken with the French track "Mes souvenirs". My love for this track may be due to my own French roots but I think it is more due to the fact that it captures the sexy tropical beach spirit that I had come to love about Basanov and which I feel is lacking in this album.
Basanov is on top of his game when he is able to capture this spirit, yet aside from "Mes Souvenirs" there just isn't enough sweat, isn't enough beach to justify the purchase of the full album. Luckily, his old material is more than enough to keep us on a magical Journey 
The album is available on beatport here.
Mario Basanov on: