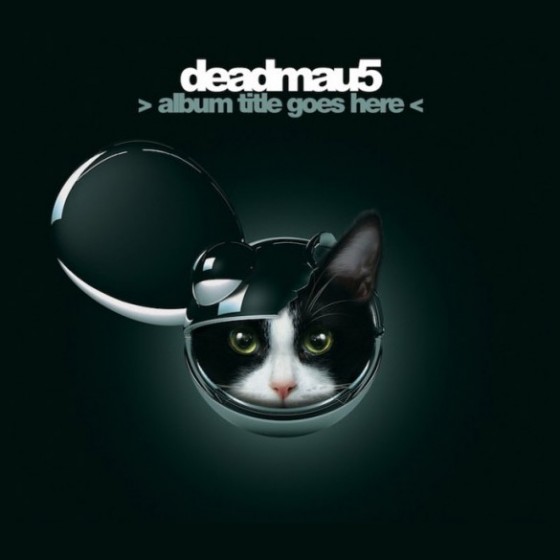 It's been two years since we've had a full release from iconic EDM superstar Deadmau5. '4×4=12' was a major commercial success not only for the Mau5 himself but for the EDM community as a whole; it helped push electronic music closer to the mainstream, and for good reason. Each track featured something to enjoy, whether it be a infectious beat or a simplistic yet abrasive melody. While much of the album is comprised by material which has been available on his Soundcloud for a while, much of the album takes a different and refreshing direction from his previous official releases.
The album kicks off with 'Superliminal'. Running a little over six minutes, this track is characterized by a menacing and distorted bass line paired with delightful sonic textures. The different direction I was talking about starts with this track – it's a lot more atmospheric than his previous work, and is an example of the heavy influence of analog sequencing on Deadmau5′ more recent sound. There is a sense of "doom" to 'Superliminal' and it chugs along like at a machine pace.
'Channel 42' is a collaboration with fellow Electro artist, Wolfgang Gartner. From the start you feel the old school and french touch aesthetic to it, reminiscent of 90s house artists such as LFO.
When listening to this though its hard not expecting more from these two power houses. Even though 'Channel 42' left me wanting more, I found it enjoyable and at times psychedelic.
Track three is my personal favorite on the album, and if you read my review of it a few months ago then you know why. 'The Veldt' holds a special place in my heart, and has pulled emotions out of me as no other song has before it. It also is a remarkable, prescient celebration of the mainstream'ing of dance music culture in America.
Next is the eight minute masterpiece, 'Fn Pig'. The epic cinematic style opening is accompanied by an arrangement of strings, which seem to increase in number and power, yet float away and are overcome by a synth of impossible proportions. The synth resolves a powerfully emotional chord progression, and is overcome by a chorus of synths which completely wash the listener in sound, before snapping back to a "chunky" jump up rhythm.
'Professional Griefers' is another vocal driven slice of electro. Gerard Way does a great job of bringing a unique rock flavor to this album, delivering the most radio ready cut of the record.
'Maths' is probably the oldest song on the album, if you're a fan you should be no stranger to this robotic electro cut. There is nothing I could say that already hasn't been said about it, its just a solid tune.
'There might be coffee' is seven minutes of incredible instrumental electro. The melody is joyful and bright, shinning in the listener's ears and never growing tired. You can feel a French influence from the likes of Daft Punk, Justice, and Kavinsky.
'Sleepless' is the most experimental track on Album Title Goes Here, and really showcases Deadmau5′ skill for instrumentation and percussion. It leaves off on a striking note:
"The only thing I want is the last thing I need / awake and sleepless as stars shine."
The only way to fall in love with this album is to listen without expectation of previous works, nor influence from public personae. The strengths of the album are in its subtle textures, the clever melodic elements, its carefully crafted soundscapes of seemingly epic proportions, and its emotionally moving chord progressions.
As a whole, Album Title Goes here feels oddly disjointed – comprised by several tracks which are unquestionably timeless, and a small few which are little more than fluff. It feels like a compromise between unidentified forces, comprised by some of Deadmau5′ most brilliant work yet and some of his most mediocre.