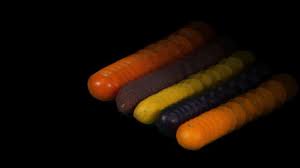 Six producers worth their salt is a weekly column which features six relevant, up-and-coming, under-exposed, or disruptively innovative musicians in a particular genre-space. Every Friday we'll put together a list of a half-dozen must-listen artists that are – or we expect to be – making waves in the coming months
This week's Six producers worth their salt features a skillful abstract hip-hop/trip-hop bedroom producer who has been personally sought out to compose a remix for the likes of The Weeknd, and a retired truck driver who fuses heart wrenching country with Dubstep. Also featured is an eccentric Vancouver-based producer, an unclassifiable London duo, a minimalistic genius, and a multi-instrumentalist who's got some soul.
21 year-old Los Angeles native Henry Laufer is a bedroom producer who creates abstract, skillfully layered, and rhythmically ambient Hip-hop and Trip-hop soundscapes. Shlohomo's tracks are breezy, woozy, and hypnotically pulsing. The downtempo music created by this skilled L.A producer often features obscure vocal samples, melodic guitar sections, bouncy synths, and everyday sounds such as rain and white noise. Shlohomo's tracks are ever changing and often shift as they layer, making each track distinctive and unique.
Listen below to the "Just Us" video off of Shlohomo's Bad Vibes LP.

Daughan Gibson is a solo artist and former band member of Pearls and Brass from Pennsylvania who successfully combines disparate influences from Johnny Cash to James Blake. Experimental to say the least, The Guardian has labeled Daughan's sound as "Country goes to Hoxton".
Daughan's Baritone vocals ooze manliness, while blurry screwed samples, shuffling beats, and elegantly looped melodies create an atmosphere of slow eerie doom. Daughan's lyrics tell beautifully dark stories of pain and sorrow where you can really see the country influence while his electronic aesthetic creates the perfect complementation to his noir tales.
Listen below to "Tiffany Lou" off of All Hell.

Vancouver based Michael Tucker, aka Blood Diamonds, is both skillfully trained in classical and modern jazz, and creates blissful electronica. Blood Diamonds self-describes his sound as "a mix of juices–Tropicana orange juice and a little bit of off-brand pineapple juice. I guess you can call it generic brand-pineapple wave". It's definitely an eccentric mix of evolving unorthodox samples. Dreamy ambiance, tribal-pop, and airy vocals layered in effects create Blood Diamond's K-pop influenced tracks.
Listen to Blood Diamond's track "Heart" below.

Ruth Angel Edwards and Kit Mason make up London based Yola Fatoush. There is no point of genre labeling this duo as their music clearly draws from a variety of genres, and their tracks are blissfully experimental. Yola Fatoush excels at layering vocals, creating electronic beats, and having their melodies and rhythms complement each other in a way that creates a dreamy atmosphere. There is a clear love for R&B and trance music amongst the duo, each of their tracks take you to an ethereal state.
Below you can listen to "Celine" off of Yola Fatoush EP.

RxGibbs or Ron Gibbs of Michigan has a very distinct, sophisticated, and minimalist brand of ambient dub. The Futures EP is lush and has a brilliant simplicity to it. The tracks have a clear 80's dance floor vibe with a dreamy twist.
Rxgibbs tends to use heavy reverberation, upbeat tempos, infinite sounding synths, and breezy vocal melodies, which are chopped, echoed, and meticulously layered. Everything about the Futures EP screams slick production.
It's no shock that RxGibbs belongs to Cascine, a label who also has Chad Valley on their roster.
Below you can listen to the Futures EP.

Alby Daniels is a London-based 22-year-old self-taught multi-instrumentalist. Alby's debut EP This Dawn is a lavish neo-soul masterpiece. The tracks on This Dawn all posses twitchy 2 step rhythms, rich sonic textures, pitch shifted tempos, and of course the main attraction, Alby's euphoric R&b style vocals. Alby as a producer excels at atmosphere, as he carefully crafts his tracks to ascend, glitch, and bounce. He is yet another great talent to emerge from label Black Acre Records which also houses Fantastic Mr.Fox.
Listen to "This Dawn" below.