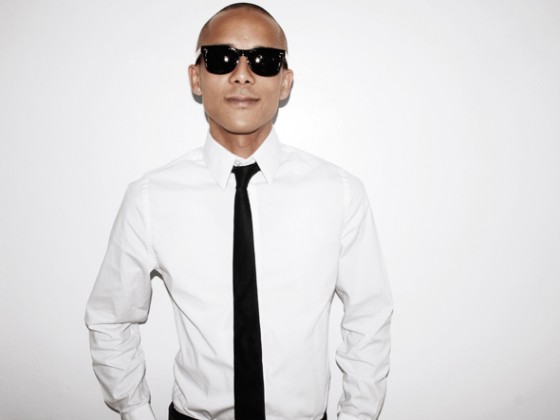 Atlantic Connection may very well be an artist stumbled across on one of those Red Bull-charged, subwoofer-shaking drum & bass Friday nights. Or equally, right in the middle of the most chilled summertime playlists; eitherway, this Los Angeles-based producer offers a flowing & satisfying 60 minutes worth of listening, with his evocatively-titled album, Love Architect.
Whether it's a preference to the downtempo moombah-oriented vibes heard on 'La Luna', or mellow yet bass-heavy melodies like 'Into The Sun', the Boston-raised Nathan Hayes demonstrates a versatile take on music production, ensuring that Love Architect doesn't become a stale or stagnant playthrough.
Check out the soulful house vibes given as a pre-album free download, in 'She's Not From Venus'
With several heavy-hitting drum & bass rollers that AC's well-established junglist fanbase will lap up, the Love Architect closer 'Warm Regards' fuses traditional drum patterns with powerful, yet never overwhelming chords, as the artist brings mellow drum & bass aspects comfortably into this album.
Atlantic Connection's liquid-inspired drum & bass angles, as heard in 'Fourzero41'
But what becomes apparent after no more than listening to the first few tracks, is the underlying soulfulness of AC's music. Love Architect contains so many styles, so many mood shifts, that when thrown all together too often leads to an overcooked album; that's certainly not the case here in a well-engineered debut effort. An ambitious producer, it'll be interesting to see Atlantic Connection's next destination.
Love Architect is available on Beatport now; or check out Atlantic Connection's back catalogue on Soundcloud.
Get at me on Twitter – I'm new, share some love, yo! @londontimi