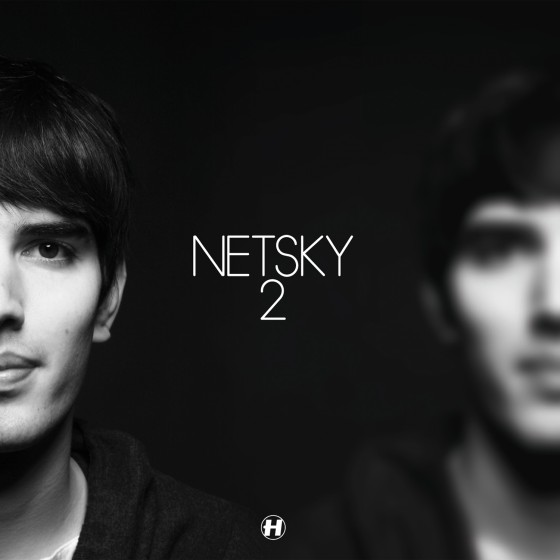 Arguably the hottest property of Drum & Bass's iconic Hospital Records, Belgian import Netsky follows up his critically acclaimed eponymous album with '2', an ambitious and evolved production from an artist who's already offered so much to the D&B scene.
The talented 23 year-old, born Boris Daenen, has provided teasers and snippets of tracks for several months now, with the unsurprising fear amongst many fans being the dreaded "sophomore slump". Yet where the début effort entitled 'Netsky' gained unrivalled success within Drum & Bass charts and mainstream audiences alike, the unmistakeable melodic feel is continued strongly with 2.
Netsky has the rarely-heard ability to create D&B singles that you genuinely want to purchase in isolation, to play casually in your iPod's shuffle alongside Katy Perry or Carly Rae Jepsen (hey, I like her okay), as this charismatic producer's chord progressions and general feel-good vibes make tracks such as the album opener "Love Has Gone" instantly replayable.
Netsky starts 2 with a bang, with the energetic 'Love Has Gone'.
And therein lies the intrigue of Netsky's melodic and vocal-heavy drum & bass production. With reference to recent pop-chart success stories such as that of DJ Fresh, is there a place for choruses and pop-inspired piano riffs in such a scene? Netsky has proven that the answer to that is, simply put, hell yes. With diverse collaborations with up-and-coming vocalists like Bridgette Amofah or Selah Sue, you can enjoy singing along to 2 in your bedroom, whilst the constant uplifting energy from the hot-selling single "Give & Take" is already a proven hit on dancefloors across Europe.
Try to sit perfectly stationary whilst listening to "Give & Take". Impossible, right?
But as an alternating 60 minutes worth of listening, it'd be disingenuous to say that '2' is hit after hit. Tracks such as "911" or the closer "Drawing Straws" stand out as low points of the album, simply because they lack that distinct & unique Netsky feel. Call it ridiculous, call it silly – but given his début album, previous releases & 2 a listen, you'll instantly recognise the funky melodies and all-round feelgoodiness (it should be a word) that characterize Netsky's music.
But in offering a truly strong second album, Netsky has released potentially one of Drum & Bass's albums of 2012; 2 is a genuinely strong follow-up production, and certainly ranks as a good addition to your music library.
2 is available via Hospital Records now on vinyl, mp3 or CD, or check it out on iTunes too.
Twitter's a new place for me – show some love/hurl abuse, I don't mind! @londontimi