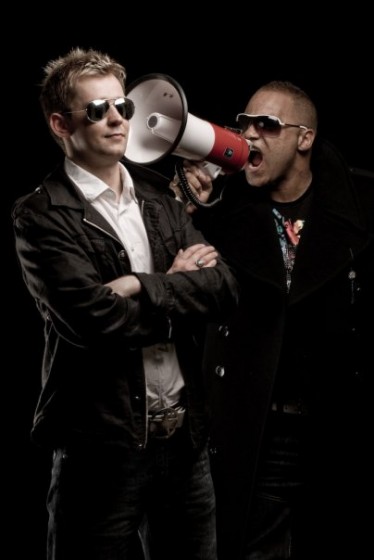 This is an upcoming UK Garage release from Grooveland Records that they just leaked online a few minutes ago, featuring the vocals of Sarah Brown. The Audioplayerz who originally wrote the track are a house music collective of three DJ/Producers hailing from Cardiff (at least I think) where they host a weekly radio show live on Radio Cardiff 98.7 FM every Monday from 7-8pm GMT.
Released by: Grooveland Records
Release/catalogue number: GR027D
Release date: Feb 14, 2011
Audioplayerz feat. Sarah Brown – Crazy (Control-S 2-Step Mix) by Grooveland Records
And for those of you whose attention is piqued, here's a mix they dropped a few months back on one of my favourite internet radio stations (I'm actually partial to the house channel over tuff & twisted but w/e). I just gave this mix a listen and it is absolutely top-notch; it has big long blends, lots of energy, and a great selection of house, big room, tech, and electro.
Audioplayerz In The Mix #001 @ SSRadio Tuff & Twisted (20-09-2010) by Audioplayerz
Tracklist:
01. Steve Angello – KNAS (HOUSEJAKS Mr V Vocal Injection Remix)
02. The Prodigy – Smack My Bitch Up (Hybrid Heights '10 Remix)
03. Lazy Jonez & Fox 5 – Bing Chi Bang (Fox 5 Remix)
04. Adrian Lux – Teenage Crime (Axwell & Henrik B Remode)
05. Sylvia Tosun – Above All (Sted-E & Hybrid Heights Remix)
06. Pryda – Niton (Original Mix)
07. Pleasurekraft – Tarantula (Original Mix)
08. Chemical Brothers – Hey Boy Hey Girl (Dirty Secretz Bootleg)
09. Miss Bunty & 2 Elements – Speed (Stefano Noferini Remix)
10. Patrick M – You Got (Original Mix)
11. De Corrino & Andrew Diverson – Hypersonic (Original Mix)