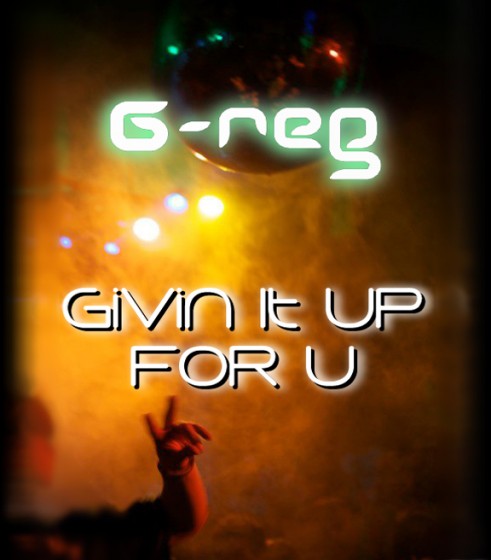 G.reg and I have been chatting on Soundcloud about some of his exciting recent work. Like his other stuff it is sample based, but it goes for a slightly different sound and does an incredible job of it. Kudos to him and his latest composition, Giving It Up For U. Him and I had a chat about some subjects of mutual interest, and it turns out he had some interesting thoughts on everything from electronic scenes in his native Australia and over in North America, as well as older incarnations of house, and he even gives a prediction of what may be the best show of all time!
Where in Australia are you from?
Not so sunny Melbourne! Same place as one of my favourite djs, Dirty South.
How would you describe the culture of electronic music where you are? How does that culture fit in the broader 'music scene' where you are?
Theres been a bit of debate recently that Australia's club scene has been disapearing because of the festivals. Ive found this a bit puzzling because we get really big name DJs to come here with the festivals. More often than not I enjoy the sets at the after parties than at the festival itself. In terms of genres here, its starting to change away from electro (thank god!). The last few years have been flooded with Electro. Back in 2003/4/5 there was more funky/housey grooves, that was brilliant! Recently Australia seems to be leaning towards tech house/progressive. Australia is leaning towards the Mark Knight/Toolroom records sound. My current sound are the tracks of Avicii and David Tort are where, but Im personally hoping for a revival of French filter/disco house Louis La Roche style!
What is your perception of North America's electronic music scene?
The first thing I think of is Chicago house. That 80s post disco feel, (but not the stereotypical 'blondie/wham' stuff). To me Chicago house seems like a major precursor to likes of Daft Punk's sampling. Chicago, is also where Eric Morrilo is from. Eric and Danny Tenaglia have been such a staple dance music, but the sound i think of for North America is Armand Van Helden, (who I think is from Vermont?) Ive found his stuff really interesting becuase you can hear such a hip hop beat in a house/dance track, which is sick! And then (dare I say it!) going a little further north, Canada. MSTRKRFT and deadmau5 have had so many huge tracks in the last couple of years, that its hard to go past them.
What audience would you say your music is for?
Originally, I started doing bootlegs to get more people interested in house music. Putting a few pop acapellas with some of my favourite tunes of the time. The funniest recolection I have is dropping Wippenberg – Chakalaka early on and not getting a reaction from the crowd (and its a stoming track!) Then later on I mashed it with Evermore – Too Late and bits of the Dirty South remix, and people went nuts. Someone recently described my stuff as half way between Axwell and Girl Talk, so that was cool. My own productions, I've been doing more progressive house tunes, which is for people who are already in the dance scene. My latest one is Disco house, I haven't really played it out much yet, so hopefully that is a track for everyone! For now, my bootlegs are probably my best stuff. When Tiesto played them on his Club Life radio show, that was a very surreal feeling!
What is the dream? Producing, or performing?
Both? haha. In terms of how people have made it, Avicii stands to mind. He has been killing it as a producer and in turn thats given him some sick gigs. But as for performing, I love it. One of my favourite memories was unplugging a CDJ and dancing around on stage with it. The ultimate dream would be to have a stage show as immense as the Daft Punk Alive Tour. That will never be topped!!
Editors note: The Daft Punk Alive tour, at its culmination at the end of 2007, had a final US date in Las Vegas, Nevada, before leaving for Mexico and then Japan. This was far and away the most overwhelming concert experience I ever expect to see.
G.reg on Facebook
[audio:G.reg – Givin It Up For U (Original Mix).mp3]