I have been sitting on this one for just a few days – the truth is that a significant amount of work went in to this bad boy to make it as good as possible. For one, I don't have the audio engineering capabilities that are required to handle mixing a multi-track recording like I got on this video, so I had to outsource that. The editing was actually pretty straightforward however, and was done in about 6 hours with a friend. The result is pretty good (for my first effort, of many to come) – I hope you'll share your thoughts with me!
Autumn Owls formed and began preparing their sound in September 2006. The four-piece from Dublin Ireland had already made music and gigged around the local circuit in their teenage years but dissolved the band in order to find their own unique sound. After a two year hiatus which resulted in relentless song writing by Gary McFarlane, the same four members reformed, converted a shed into a recording space and began writing and recording. The bands first year was a productive one resulting in some impressive demos and encouraging reviews from Ireland's 's music press. Autumn Owls were one of the ten bands selected from thousands of entries to represent Irish Music in the New York Tisch School of Arts 2007 Music Video Project.  The song became successful, going on to feature on Irish TV show "The Last Broadcast".  Soon after,  the band were chosen to play in Ireland's premier music showcase " Hard Working Class Heroes  Festival 2007." After such an encouraging start the band decided that in 2008  they would become full time musicians.
Autumn Owls are Gary McFarlane, Paul Bermingham, Niall Jackson and Will Purtill, they all live in Dublin, Ireland.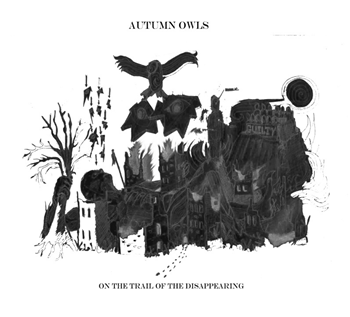 SONICBID
http://www.sonicbids.com/autumnowls
MYSPACE
http://www.myspace.com/autumnowls
BREAKING TUNES
http://breakingtunes.com/profile/321
FACEBOOK
http://www.facebook.com/pages/autumn-owls/36455507156
TWITTER
http://twitter.com/AutumnOwls
YOUTUBE
http://www.google.ie/search?hl=en&tbo=p&tbs=vid%3A1&q=autumn+owls+tg4&aq=f&aqi=&aql=&oq=&gs_rfai=