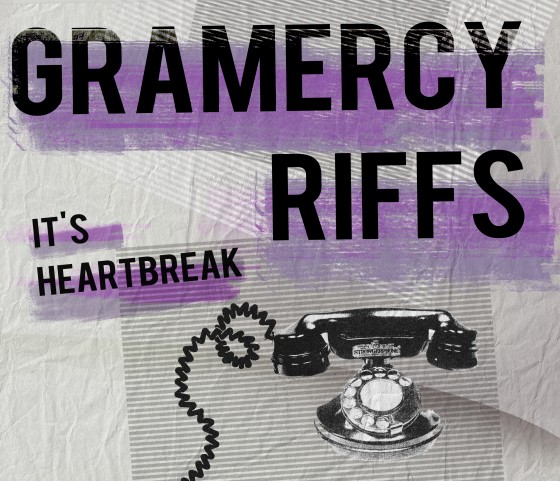 Gramercy Riffs are a 5-piece pop band from St. John's, NL. Formed in the summer of 2008, the group started as a collaborative song writing effort between Lee Hanlon and Mara Pellerin, based on a mutual love of classic and modern pop songs. The group had an incredible NXNE, with a critically acclaimed performance to show for it.
Enlisting the talent of Adrian Collins, Daniel Banoub and Jamie March, Gramercy Riffs garnered an immediate following in St. John's and have played to packed houses in Montreal, Ottawa and Toronto. Their debut album, "It's Heartbreak," is the culmination of their first year playing and writing together. Their sound has been described as "modern and retro, mixing together all kinds of sounds from the past that sounds totally forward looking."
"It's Heartbreak" showcases their mature songwriting, natural sense of structure and melody, and lush arrangements, complemented by Hanlon and Pellerin's unique and captivating vocals. It is an exciting beginning for this up-and-coming modern pop band. Gramercy Riffs have had the pleasure of sharing the stage with Juno nominee Elliott Brood and Polaris Prize nominees Hey Rosetta and Two Hours Traffic, among others.
Contest Details
Gramercy Riffs is giving away two copies of their CD It's Heartbreak, and all you have to do is leave us a comment for your chance to win. We'll get in touch with the winners by email next Sunday!