or a new Toronto genre as defined by Splattermonkey.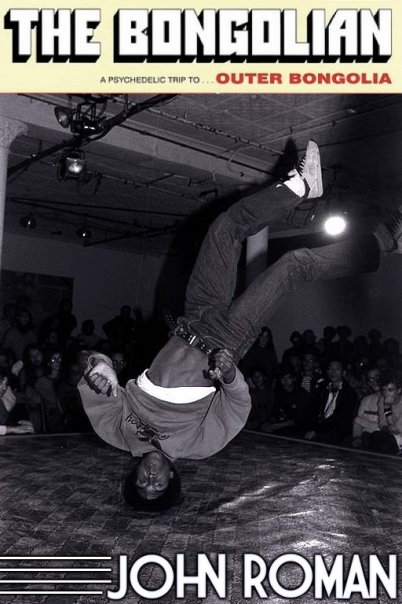 Back in the early 90's there were a whole whack of DJ's and producers making new forms of dance and club music based on famous drum breaks from funk and soul songs from the 60's and 70's. The Winstons' 1968 single "Color Him Father" backed by the super fast and funky "Amen Brother" contained a five second drum break that laid the foundation for Jungle music which evolved into Drum and Bass. James Brown's "The Funky Drummer", the James Brown Produced "Think (about it)" by Lynn Collins and the lesser known "Sing Sing" by Gaz gave us a couple of short drum breaks that were incorporated to lay the foundation of what is known as B-More Club, Ghetto House, Ghetto Tech, and B-More. Back in 2006 Switch produced a track called "A Bit Patchy," that sampled The Incredible Bongo Band`s "Apache" and I was sure this was going to develop in to a new form of club music and much to my surprise it didn't. Until now.
I'm putting out a call to all Toronto based producer, promoters, club owners and D.J.s to make it happen starting with this remix of Dario Nunez and DJ Nano's Tribal House Track "Da Hasta" by Toronto based producer John Roman. A "new genre" of dance music that is based on a 1973 album by Michael Viner's Incredible Bongo Band called "Bongo Rock". If you're familiar with this album than you know that it doesn't come short of dope drum breaks to sample.
It's no secret that Dance music labels have been signing Toronto based dance music producers left right and center. Parkdale has been the hub of all this action in the past couple of years based on the success of clubs like The Social, The Drake Hotel, The Gladstone Hotel and Wrongbar. Wrongbar also has a kick ass sound system that could totally help this movement and finally put Toronto in to the history books as not only a fantastic place to party, but the location where a "new genre" of dance music was born. Maybe I'm tempting fate or jumping the proverbial gun with this but I think that, because the Incredible Bongo Band's album was produced in Canada, we can take that as an excuse to proliferate it for all it's worth and turn this funky album in to a new genre of dance music that finally puts Toronto in to the history books forever. The only thing left to do is give this new genre a name. Maybe "Toronto Half-Step" or "Toronto Funk" how about "Parkdale Club?" I'm looking for suggestions. Let's go! Let's do this. Who's with me?
Splattermonkey
[audio:Michael Viner's Incredible Bongo Band – Apache.mp3,Michael Viner's Incredible Bongo Band – Bongolia.mp3,Switch – A Bit Patchy (Original Mix).mp3,Dario Nunez – Da Hasta (John Roman Bongolian Half-Step Remix).mp3]