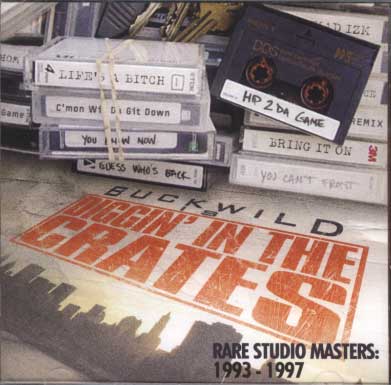 Buckwild is a prolific hip-hop producer and member of supergroup Diggin In The Crates Crew. Â D.I.T.C is based out of New York City, and most of the members are from the Bronx with the only exceptions being the late Big L and O.C., who were from Harlem and Brooklyn respectively. Â Arguably all of the core members – Fat Joe, O.C., Showbiz and A.G., Diamond D, and Lord Finesse – have been individually successful, if not in album sales then in the opinion of figures in the hip-hop world. Â The group overall boasts dozens of collaborations (production work for) with incredible heavyweights like Notorious BIG, P Diddy, Dr Dre, Nelly, Jay-Z, Black Rob, Big Pun, and more.
The album  named after D.I.T.C. and released by Buckwild is a compilation of his and other core members' productions, and includes some pretty rare tracks – some of which I've included here.
Lemme know what you hip-hop heads think.
[audio:O.C. – Burn Me Slow.mp3,Beastie Boys – Get It Together (Remix ft Q-Tip).mp3,Big L – MVP (Remix Number 1).mp3,Brand Nubian – Word Is Bond (Remix).mp3,Diamond D – You Cant Front (ft Sadat X and Lord Finesse).mp3]