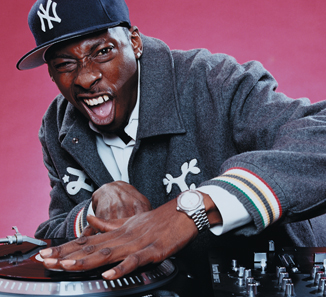 So I'm back for the second installment of my weekly hip hop post.  BDJ slid some pretty serious tracks my way this week, so I'm going to just post them and a couple extra things I threw on the iPod this week.
The first artist is by a guy named Pete Rock, a hip hop producer from the Bronx.  Guaranteed, if you listen(ed) to rap music in the 90s you've heard one of this guy's beats.  He's collaborated with, been influenced by, and influenced groups from the Native Tongues Possee (Tribe Called Quest, De La Soul, Jungle Brothers), Common, Talib Kweli, Slum Village, Pharaohe Monch, The Beatnuts, and Mos Def.  Disambiguate from those names, and you have pretty well every good hip-hop artist out there, in my opinion.  Pete Rock is widely regarded as one of the best producers in the world; sentiment I share, and reserve only for DJ Premier, RJD2, and few others.
The second track is from a group called The Roots' latest album Rising Down.  These guys are from Philly, and make some pretty mean sound.  As far as hip-hop goes, their live show is pretty hard to beat.  Their style is a similar fusion of jazz and rap like Pete Rock, and they do a lot of live stuff (which is why they are so great) and have toured extensively.  These guys are at the very top of my "artists I want to see live" list.
The third track is by a guy named Bishop Lamont, whom I hadn't heard before.  He's released a few mixtapes, collabs, and singles (mostly for video games) over the last few years, and is incredibly lyrically talented.  When I went to read up on him, I found that Dr. Dre cites him as being one of only two Emcees to ever make him uncomfortable (the other being Eminem) because of lyrical content.  Definitely going to be looking forward to hearing more of this guy's stuff.  Can't go wrong with a Dre beat!
-Cal
[audio:Kurupt – Yessir (Pete Rock).mp3,Bishop Lamont – Grow Up (Dr. Dre).mp3,Buckshot Lefonque Ft. DJ Premier – Music Revolution.mp3,The Roots – Rising Down (featuring Mos Def and Styles P).mp3]