Skrillex – Bangarang EP [Album Review]
Article by
Icarus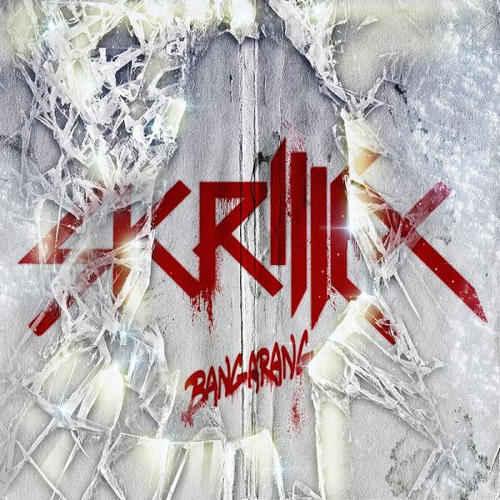 Skrillex is back with his third EP (I don't count More Monsters and Sprites, it was just remixes :P), and without a doubt, he brought his A game. It's a seven track EP, each stuffed to the gills with pure Skrillex amazingness. Sonny Moore's production is utterly unique; a totally distinctive style that occasionally avoids transitions altogether, preferring to just smack you in the face with his instantly recognizable distorted wobble bass.
Even though we all know exactly what to expect from Skrillex he still manages to be innovative. The first track on the EP is proof of that. "Right In" is quintessential Skrillex. His bass sounds just like we expect it to, and the drops happen right where we know they will. It's fantastic.
Skrillex - Right In (Original Mix)
The second track carries the title of the EP, "Bangarang". It's a strong showing, and demonstrates Skrillex's more glitchy side, a-la-Scary Monsters. With plenty of sirens and scary hamster voices, it's a fun time.
Skrillex - Bangarang feat. Sirah (Original Mix)
The third song on the EP is entitled "Breakn' a Sweat". With a slower beat and time signature, it demonstrates a new side to Skrillex. Gone are the fast tempos and wild progressions, but he manages to retain all of the energy. The song is raw emotion, a slow and catchy tune with beautiful layering and unbelievable workmanship.
Skrillex - Breakn' A Sweat (Original Mix)
The Devil's Den, the next track on the EP, feels a bit more unpolished. It's still very well made, don't get me wrong, but there's less passion. It incorporates a Moombahton tempo and offbeat synths, but it felt a little cookie-cutter electro to me. Meh.
Skrillex and Wolfgang Gartner - The Devil's Den (Original Mix)
Speaking of Moombahton, the next track on the EP is Right On Time. I actually thought for a second that my iTunes had somehow jumped me into Dillon Francis. This song is nuts. The tempo speeds up, then slows down, then the music cuts out, then a guy talks to you, then it speeds up again, eventually turning into a synth that, again, sounded just like Dillon Francis. I was a bit confused.
Skrillex ft Kill The Noise and 12th Planet - Right On Time (Original Mix)
It was during the next song, Kyoto, that I realized that the fact that he sounded like Dillon Francis was a great thing.  He has successfully created a hybrid between drops the size of Mt. Everest and synths that could calm Godzilla (maybe that's why this song is called Kyoto). He throws in a hip/hop beat and turns it one of the most interesting tracks I've listened to in a long time.
Skrillex - Kyoto feat. Sirah (Original Mix)
The EP is finished off by a track called Summit, featuring Ellie Goulding. One of the best voices for EDM, paired with the unrivaled king of vocal rendering. I was shaking a bit as I hit play. Immediately, you notice that it sounds nothing like Skrillex. It's an electro house tune, without a doubt. Mellow bass and Major chord progressions blend together with Ellie Goulding's melodic voice to create a relaxing and amazingly balanced work of art. I ended up listening to it on repeat four times in a row.
Skrillex - Summit feat. Ellie Goulding (Original Mix)
In total, I think he did a great job. With a lot of pressure to deliver, and after a mediocre remix of Levels (sorry, it's true), Sonny definitely had to nail this one. And nail it he did.
>>>>>>>>>>Check it on Beatport<<<<<<<<<
More Articles About The Artist(s)
12th Planet, Ellie Goulding, Kill the Noise, Sirah, Skrillex, Wolfgang Gartner