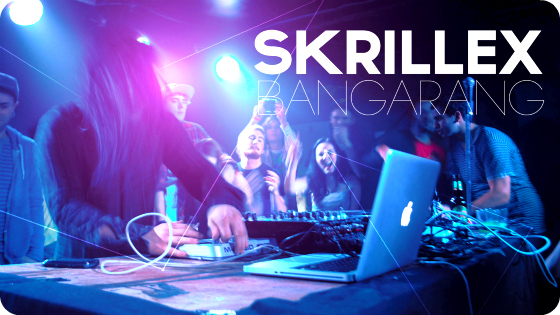 As it appears Skrillex's 4th EP entitled 'Bangarang' is at the very brink of being released. Big Beat recently made the announcement that it will release a date very shortly.




We also have confirmation via Wolfgang's facebook that a track entitled The Devil's Den will be included in the EP.





Talks via various forums have also speculated on the track-listing of the forthcoming EP. Here's what the consensus was:


Skrillex – Bangarang EP – Preview
1. Bangarang
2. Kyoto
3. Let Me Try It Out (Feat. Alvin Risk)
4. Devils Den (Feat. Wolfgang Gartner)
5. Breathe
6. Welcome To Jamrock (Feat. Damien Marley)
7. Bangarang (Kill The Noise Remix)
Support Skrillex on iTunes | Beatport | Facebook
I don't know about you but im itching for this EP to pop out. I'm thinking that Christmas is just shy of a week away and that may be the launch date. Down below is a remix from Caveat to tie you over until the EP hits the airwaves.