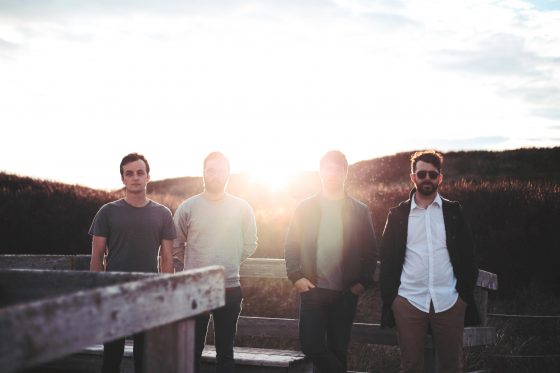 Canada's catchiest indie electronic band, Paper Lions, has just released the latest single off of their upcoming full-length album, titled Full Colour. Boasting a wide array of sonic pleasures, the single titled My Number, is due to put Canadian indie rock / electronic on the map.
Hailing from the small city of Charlottetown, PEI, the group has been making waves in the north American indie community. The new single is no exception to their A1 song writing ability, and I have a feeling that the best is yet to come! Take a listen below, and don't forget to grab that free download for the car.
More from Paper Lions:
Mixed in Brooklyn, NY with Andrew Maury (RAC, Lewis Del Mar, Panama Wedding), My Number is the fourth single from Paper Lions' forthcoming album, Full Colour.
The song starts out slow, a creeping, driving verse building into an explosive chorus with a thick, clean riff and synths like a siren call. We've got your number.
Go here for a free download of My Number: bit.ly/2aEfZOo
Facebook: www.facebook.com/paperlions
Twitter: www.twitter.com/paperlions
Instagram: www.instagram.com/paperlionsband
Email: band@paperlions.com
iTunes: apple.co/2azhf4v
Apple Music: itun.es/ca/zML1db
Spotify: spoti.fi/2anEkMo
Google: bit.ly/2b8jgqq