This Canada Day, Electric Island made its second appearance of the season on Toronto Island, bringing about a day of music and peaceful vibes to commemorate our proud nation.
Not as many people are wearing red/white as I had expected; in fact, given the number of people there, it could be said that only a handful do so, and/or are covered in tattoos of Canadian flags or maple leafs.
Regardless, the overall atmosphere is very calming, thanks to the all-day seclusion from the mainland. Island-goers are relaxing out and about – either under trees, on benches, or at the ping-pong tables, located near the stage.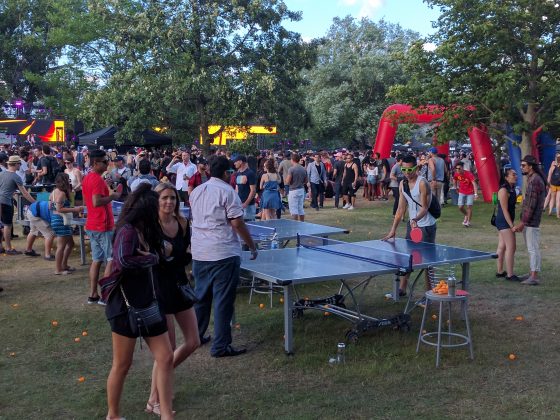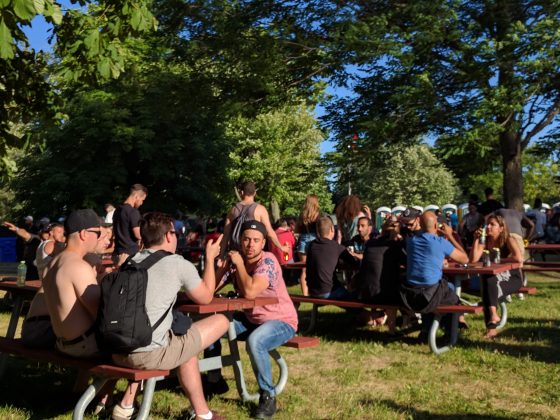 The island itself has its own flair of magic, with the reflective panels hanging from the stage, the trees lit up in multiple colours at night, as well as the Canada-themed acrobats on either side of the stage.
The weather manages to hold out for the most part, save for an earlier rainfall. Granted, there's a giant mud puddle in the middle of the field due to this, yet some eager attendees use the opportunity to dance barefoot in the puddle – which, not gonna lie, seems pretty inviting, especially with French trio Apollonia laying down some mesmerizing deep tech for the crowd.
Tale Of Us take to the stage as the sun starts to set, and the crowd piles in to catch their set. They deliver some techno and psytrance which gives off an unnerving vibe; even so, it felt unnerving in a comforting way, which keeps you dancing continuously into the night.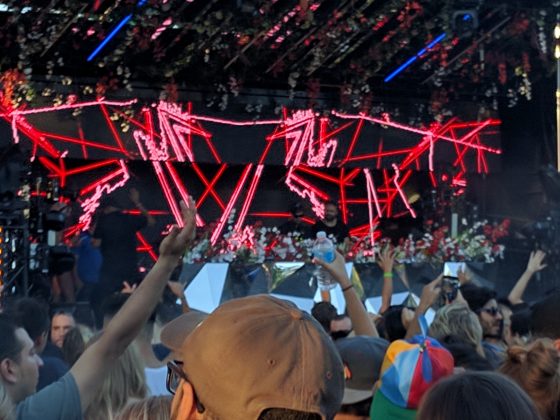 The next Electric Island takes place on August 1st – tickets are available on TicketWeb, so grab one and secure a spot for the Civic Holiday celebrations!
~Tale of Us~
Facebook | Twitter | SoundCloud
~Ben Klock~
Facebook | Twitter | SoundCloud
~Marcel Dettmann~
Facebook | Twitter | SoundCloud
~Apollonia~
Facebook | Twitter | SoundCloud
~Honey Dijon~
Facebook | Twitter | SoundCloud
.