It's safe to say that the city has fully entered its festive mood! Sydney Blu is returning to Toronto to host her world-renowned Blu Party – and just in time to help usher in summer '16. In collaboration with Captive Audience, Activate, Floh and CODA, The Blu Party will be held at Sunnyside Pavilion (1755 Lakeshore Blvd W), for an afternoon and evening of nonstop House and Techno filling the courtyards.
Sydney's lineup for the night is going to feature Weiss (UK), Joeski (NYC) and Sydney herself –  along with a wide range of local talent, such as Jonathan Rosa, Baby Joel, and Mike Gibbs & Jamie Kidd, to name a few.
It all takes place on Saturday, June 18th, from 4-11pm – the weather's supposed to be beautiful that day, so why not make the most of it and dance the day/night away? Tickets are available through Wantickets, and check out the Facebook event page as well!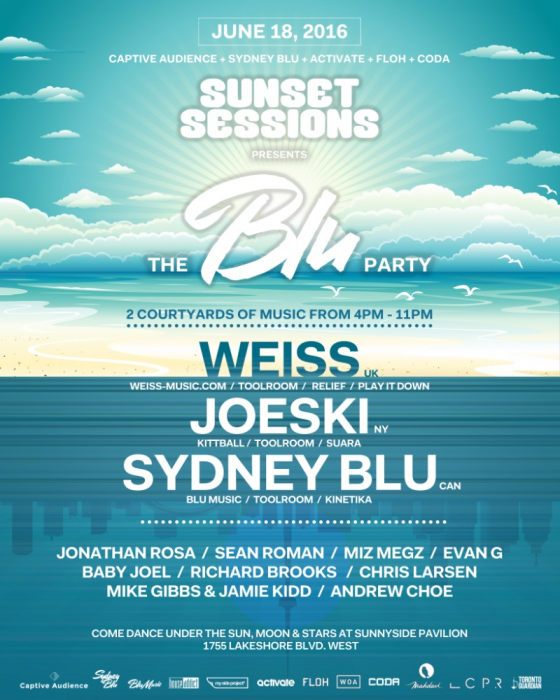 ~Sydney Blu~
Facebook | Twitter | SoundCloud
~Weiss~
Facebook | Twitter | SoundCloud
~Joeski~
Facebook | Twitter | SoundCloud
.