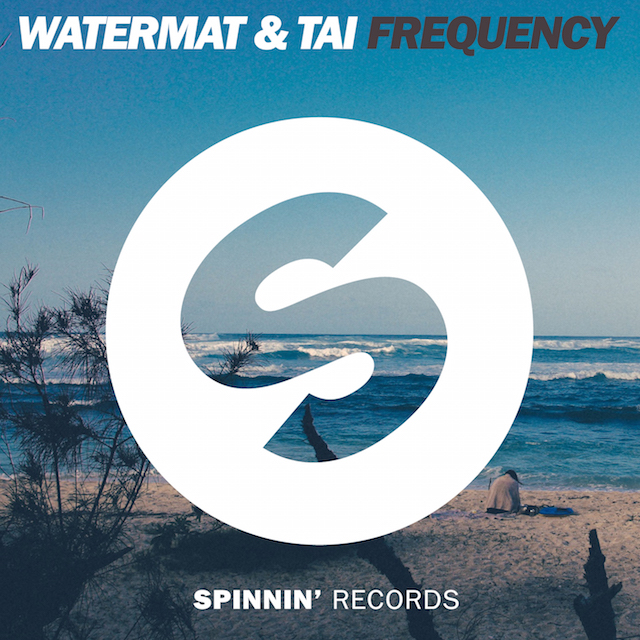 I think last year's breakthrough "Bullitt" by Watermat was more important than people really gave it credit for. It was a hit–sure. But I thought its significance was closer to a "Le7els" of this new bastardization of "deep house." I use the word bastardization not to disrespect the music of artists like Watermat, but more in regard to the overhyping of genres and niches in dance music.
When "Bullitt" came out, deep house was just starting to touch mainstream, and "future house" wasn't really a thing yet. Spinnin Records was still pushing out constant progressive house and electro bangers. I think "Bullitt" is a classic in any context, but more it was one of the first crossover tracks in this space, Spinnin's first (I think) deep house "hit," and also, just such a cool, forward-thinking sound. I loved his remix of "Sunlight" by The Magician also. He just added his sound to the original and otherwise left it alone.
On "Frequency," we get him teaming up with TAI. Honestly, I'm not familiar with TAI at all. I listened to some of his stuff just now, and totally get why–he makes bangers most of the time. Well regardless, they've teamed up to make what sounds like a Watermat track, so I'm happy. "Frequency" is to "Bullitt" was "Koala" was to "Gecko."
Nobody is taking any chances here. They are delivering the goods. We loved it the first time, it still sounds fresh now–so give us some more. The keys add some Chicago flavor to give it that classic groove that everyone is catching up on now. I'm all for this, it's just more of a good thing.