You all know what this is… Bass Report meets bad Christmas music. Hi jinx ensue, laughs are shared, good times had by all. Happy Holidays, Merry Christmas, enjoy your day off!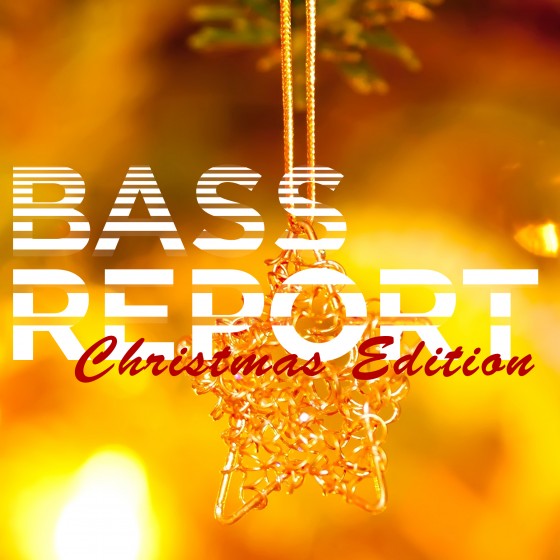 Snappy Jit – Lil Drumma Boy

With Christmas music comes a certain level of cheese, and it's all about balancing that with classy new takes if you're going the do-over route. I'm loving Snappy Jit's upbeat version of Little Drummer Boy that doesn't really follow the usual laser infused "twerk til you die" structure you're expecting from anything Mad Decent. Just warm rolling drum-filled goodness.
Deck The Halls (Mr. Bill Re-interpretation)

Classic Mr. Bill glitch-hop with an oddly dark Christmas flavor. Think Nightmare Before Christmas meets… Nintendo.
FutureFreqs ft. Alexa Lusader – Sleigh Ride

There's a maximum cheese factor here no matter who's tackling this song… but hey, Alexa Lusader has a beautiful voice nonetheless. And then there was bass. Funky crunchy bass.
Boys Noize – Freesiri

A free analogue winter jam from Boys Noize. It was a bit of a stretch including this one, but who am I to question a skull with a Santa hat?
Dotcom – Get It (XMAS VERSION)

Somewhere out there… this is being passed off as a main stage eggnog anthem.
Lastly… The rest of my picks from Diplo and the gang's A Very Very Decent Christmas, beginning with "swiggity swooty" Splurt as shwiggity ding dang swangin Santa (shit I don't know) coming down on his sleigh to steal your girl. Definitely good for a couple yuks. A ho or two even? I need some sleep.
Splurt – #OMW2SYG (Xmas Version)

Aquadrop – Troll The Halls

Davoodi – The Nutcracka

*Late Night Special*
Alizzz – WHAT IF (Jingle Edit)

That's just about it for this year. Once again, a massive thanks for tuning in, and keep an eye out for my New Year's edition next week. Happy Holidays from Bass Report 🙂 StatiK out!
– StatiK