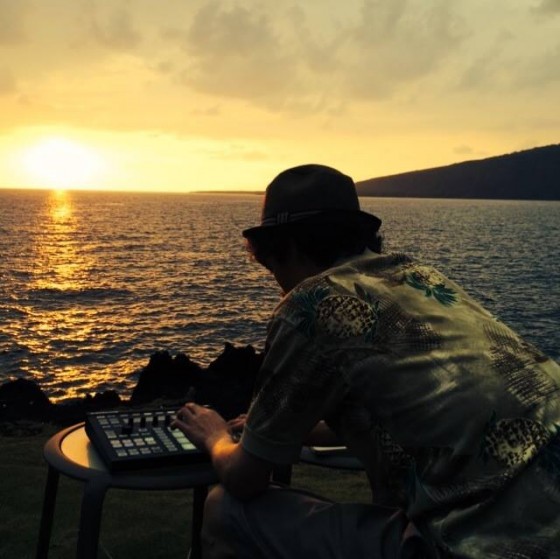 Every so often, while searching the depths of SoundCloud, I come across an interesting producer or project that deserves more than a simple blog post. That is why I wanted to take this time to introduce "Cast" who first caught my attention with a song entitled 'F'.
Last week I exchanged messages with Jason, a bay-area native, better known for his DJ name Woolymammoth to chat about his newest side-project, Cast. We lined up our schedules and took a moment to chat about his Alphabetical series that he launched about 4 months ago and a few other things he has been working on. Here's a peak into the thought behind the project, where he sees it going and what else is on the horizon:
———————
What was your goal in starting this side-project, "Cast"?
Hmmmm… my goal initially was to make beats that listeners could interpret in their own way, without any guidance, like a title or creative artwork. I guess I wanted to make music that everyone could create their own story with, and remember it by that rather than a specific title.
Have it be about pressing play and seeing what comes out and letting the listener interpret how they feel.
Exactly.
Seeing you release tracks 'A' through 'V' over the past 4 months, it seems like having those titles is a good way to divide and conquer. Was it also a way for you to experiment a bit?
Yea, it definitely gives me an opportunity to really make whatever I want/am feeling at the moment, which I don't always have the chance to do.
I'm stoked that you are doing a project like this. Something different, something unique…Do you have any special surprises in store for the last 8 letters?
Honestly for this project in particular unreleased tracks are always being changed and dropped, but what I can say is they'll be out very soon, cause nowadays making beats as 'Cast' seems to be more of a daily routine haha. Not many other things that I'd rather be spending my time doing.
I think that we need more projects like this to break some of the ingrained patterns that producer's have fallen into these days. So besides your next big thing with Wooly at Northern Lights Music Fest. Do you have any idea what's next for 'Cast'? What's after "Z"?
Well in the beginning I was actually just thinking of making a beat from a-z and ending the project, kind of a journey for the listeners and myself also. Just an experimental project. However its taken me through different beats I didn't even know I could make, which pushes me not to stop. I guess I'm still figuring out what to do about that whole subject… Hard one to make.
To me, it really feels like you've got something with this
Appreciate that man.
Just to wrap up, I've got to ask, were there any specific influences/artists/labels that you fed off of, or gave you inspiration for this project?
Yes. first that come to mind are Tom Misch, Nick Wisdom, Muramasa and pretty much the whole roster off of Soulection.
That West Coast vibe… Well, I appreciate your time and answering my questions and look forward to what you have in store. 
No problem man. appreciate the support!
Cast on:
Facebook | SoundCloud | Twitter
WoolyMammoth on:
Facebook | SoundCloud | Twitter
Other Notable Tracks:
//RIVER