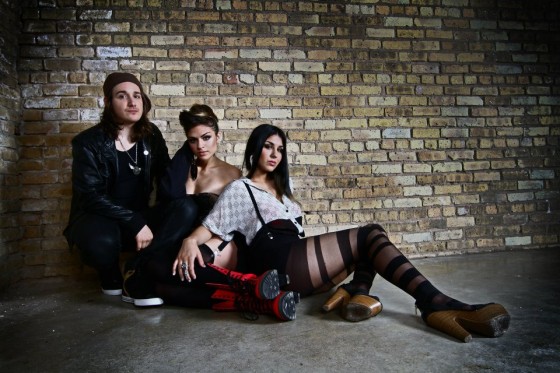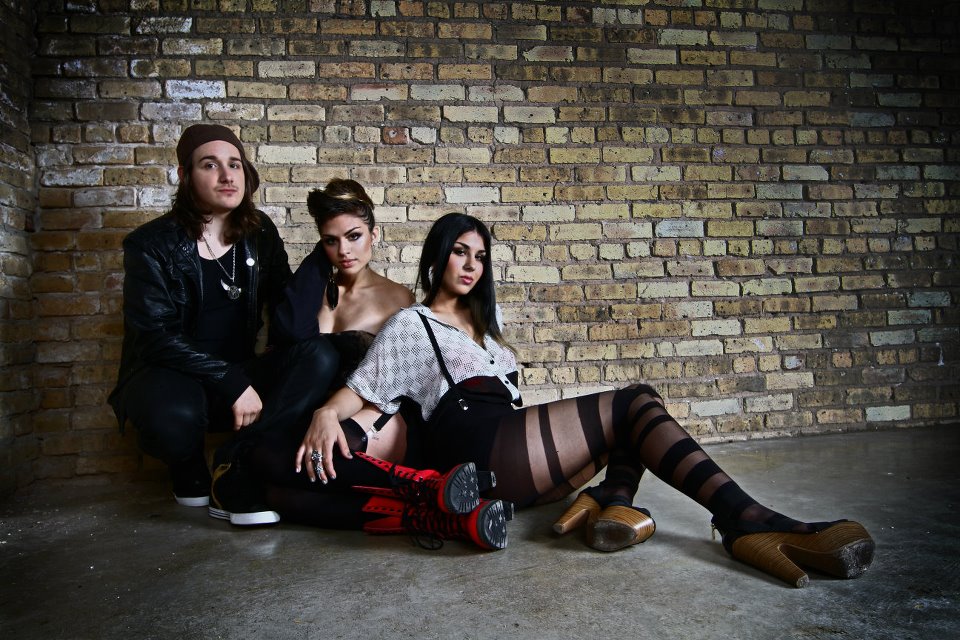 Krewella have been busy since their debut EP blew up everywhere! They played at this years Spring Awkening Tour along side Skrillex. They were kind enough to answer a few questions for us!
Filippo: I'm from the Champaign Illinois area, it's awesome to see a group finally make good music from here! How did you three meet?
Krewella: Thank you so much!!! We love reppin' our home city.
Krewella: We met when Jahan fell down the stairs drunk at a high school party…right in front of Kris. We became friends after that and eventually started messing around making music. It became serious a few years later after we brought Yasmine, Jahan's younger sister, into the group.
Filippo: You're new EP is blowing up! its number one on Beatports top 5 albums of the week and it even made the Billboard. Hows that feel?
Krewella: When we released the EP we told people to download it for free via file sharing sites if fans didn't want to make the purchase on Beatport. We were really surprised about the turnout because it showed the genuine support listeners had for our project. The positive feedback inspires us to continue sharing our music with the world!
Filippo: For such a young group you guys already have a style that is unique. The production is amazing, Kris what program do you use, along with what VSTs do you use?
Krewella: Right now I'm using Pro Tools to track and edit vocals; and Ableton to do the bulk of the instrumental production. My three favorite VST's right now are the Soundtoys plug-ins, ReFX Nexus and Native Instruments Massive.
Filippo: You guys have done remixes for Skrillex and Knife Party. Your remixes are amazing, adding in your own vocals, do you plan on any future remixes?
Krewella: We have a Zedd – Scorpion Move remix we've been playing out lately that we'll probably be dropping in the coming months…besides that I think we're waiting to find a song we're were all inspired to add our own flare to: a melodic instrumental break where the girls can add vocals and Kris can add a drop. With remixes, we're always looking to add our own flare to and take in our own direction.
Filippo: Jahan and Yasmine, have you guys had any vocal training? Your singing is beautiful!
Krewella: Jahan was in choir from grade school through high school. Both of us meet with a vocal coach while we're at home in Chicago, but it's pretty hard to maintain a proper schedule since we're always on the road. Neither of us were taught music theory, but we use this to our advantage by basing our writing off of feeling and intuition rather than what is deemed 'technically' correct. We roll with whatever we vibe with and sounds good!
Filippo: What are your guys' major influences?
Krewella: Lust, love, anger, and rage.
Filippo: Last question, Whats next for you guys?
Krewella: We have about 20 songs marinating right now. The creation of music will never cease, so always expect that from us. Besides that, we have an insane tour schedule our team is finalizing right now. Looks like the next year of our life is going to take place on the road 🙂
Check out Krewella's latest release, 'Play Hard'. I loved every song on the EP and I can't wait to see what they bring to the table next.