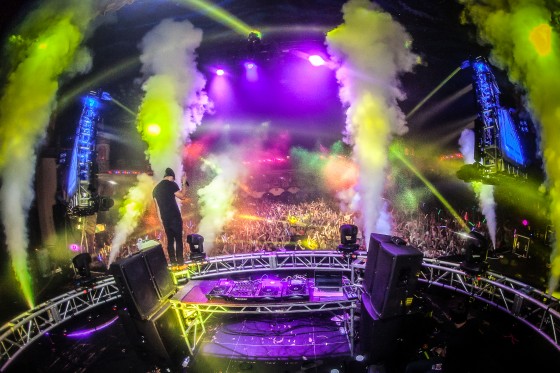 On April 26th, Chicago's Aragon Ballroom was draped in upwards of a thousand square feet of black tarps, in anticipation of the hundreds of gallons of paint that would soon be unleashed. I was planning on getting there to see everyone, but my buddy and I were delayed by a couple girls that would not stop taking shots and selfies. I told them to just use xx-pro on half and valencia on the other half… but they just wouldn't listen. Anyway… we bounced, and we got there just in time to see Caked Up, who most notably played a remix of Turn Down For What, and DAMN was it good. They kept the mood light, and did well to get everyone warmed up, considering there was no paint in sight yet.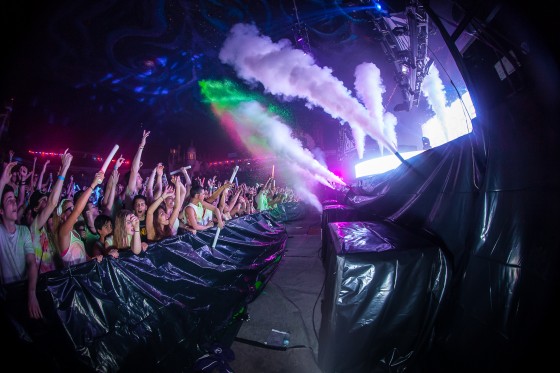 When The Chainsmokers came on, the crowd went nuts. People were just dying to understand what "paint party" really meant, so when the LIC Anthem came on, the MC came out and pumped up everyone. Then right as Alex and Drew popped their heads up from under the decks, the steam cannons went off and paint went flying. Alex and Drew killed it, keeping the crowd hyped, and dancing the whole time. Highlights included, but were not limited to,  their Cash Cash Remix of Take Me Home, their tribute to Adventure Club by playing Wonder, and the pair of pink shorts that flew through the air and landed on person in front of me. I can't tell what my favorite part of that was though… the thought of a woman with pink shorts, or the thought that the bass could have blown her pants off. Whatever the case may be, it was a fantastic performance, and thoroughly enjoyable.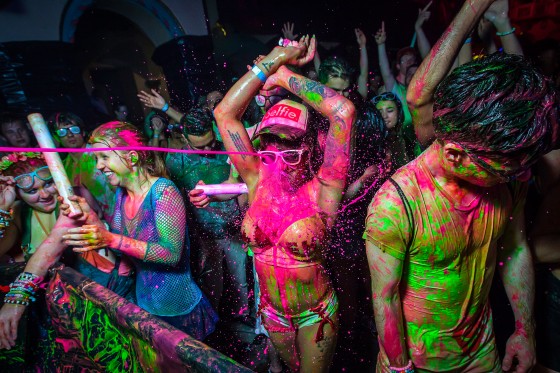 As you can see, the amount of paint sprayed at people began to increase when Adventure Club took the stage, at which point the crowd went off!!! Tragically, Leighton played solo, as Christian was nowhere to be found (Note: Christian is out for a while with a serious back injury) But it was nonetheless a fantastic show! Paint was going everywhere, the performers were great on stage, and people were going nuts. During the last couple songs, the energy was fantastic. Those at the front who were now drowning in paint started to file out, and those of us still hardy enough to keep going forward were graced by a quasi-acapella version of Youth. Those of us who knew the words left our hearts and voices at the venue, and the feeling of singing along with a bunch of strangers was surreal.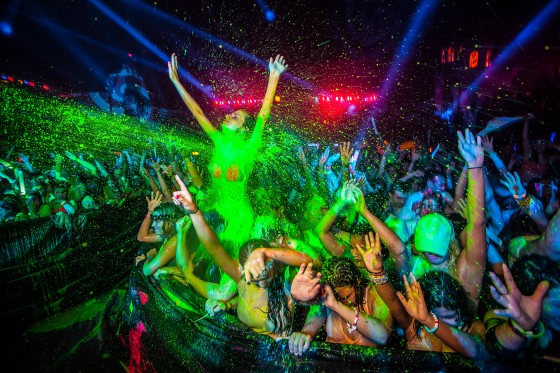 All in all, everything about LIC was fantastic. The energy, the music, and the paint, all merged together to create an unforgettable evening! Special thanks to LIC for the photos, to The Chainsmokers for having me, and to all the people who put on such a fun show.
The Chainsmokers on:
Soundcloud | Twitter | Facebook
Until Next Time,
^Xaos