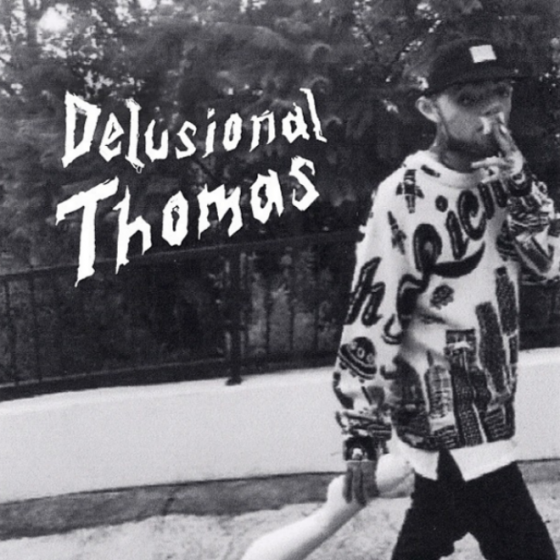 Mac Miller released a new mixtape the other day under the name Delusional Thomas, and it's dark. Really dark. The tape features appearances by Earl Sweatshirt, Da$h and even Mac Miller as himself on the closing track, with production solely by another one of his alter egos, Larry Fisherman.
I was, at first, turned off by this new project because his pitched up voice confused me, but I kept listening because, well,  I was really into the production; especially so on the tracks Larry, Bill (feat. Earl Sweatshirt & Bill) and Grandpa Used To Carry A Flask (feat. Mac Miller). After listening through the mixtape a couple of times I realized that being disturbed by these songs and this character is the reason why I like it so much. The distorted voice and the volatile production act as set pieces for Delusional Thomas and do a really good job of placing the listener in the context of his messed up head. In an interview, Mac Miller explained that he uses these characters as a way to express himself. They're not him, they're just friends of his that represent different parts of himself.
I'm all for the direction Mac Miller has been taking his career recently, with the release of his sophomore album, Watching Movies With the Sound Off, as well as these experimental side projects, whether he's channeling Delusional Thomas, Larry Fisherman or Larry Lovestein & The Velvet Revival.
Mac Miller on:
SoundCloud | Twitter | YouTube