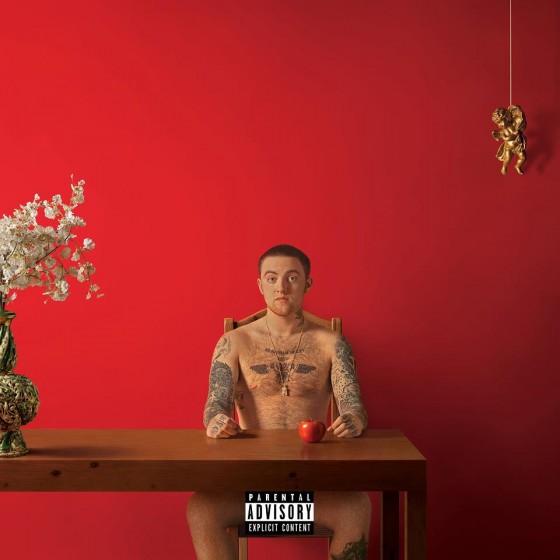 If you would have told me two years ago that Mac Miller would put out a great album, I would have laughed at you. His music never appealed to me and I found him annoying. In my area everyone loved his first big single, Donald Trump, but I hated it. But something happened to Mac over the past couple of years, he's changed for the better. Maybe it's a sign of him maturing or him finding new friends in FlyLo and Odd Future. Whatever the reason is, Mac Miller has crafted one of the best Hip-Hop albums of the year.
The first thing you'll notice about WMWTLO, is the overall relax feel to the album. None of the tracks are in your face, instead Mac adds a hazy layer to every song. All sixteen of the albums tracks make the listener feel as if they've just smoked the finest ganja. FlyLo's production on S.D.S. is a the finest example of this. While the production is fantastic, Mac himself impresses even more. Mac's lyrics on this album are his best yet. On the track Avian, his flow is smooth and his words witty. Avian is a prime example of how he has evolved, mixing science references with his personal life experiences.

While at times WMWTLO does drag on, it's a solid album. When it starts to feel boring songs like Matches and Watching Movies come along and grab your attention again. Watching Movies being my personal favorite off the album, that hook is so damn catchy. Even with great features from Action Bronson, Earl Sweatshirt, and Ab-Soul, Mac was still the best thing about the album. Give this a shot, Mac made me a believer, maybe he'll make you one too.
-Filippo
Mac On: