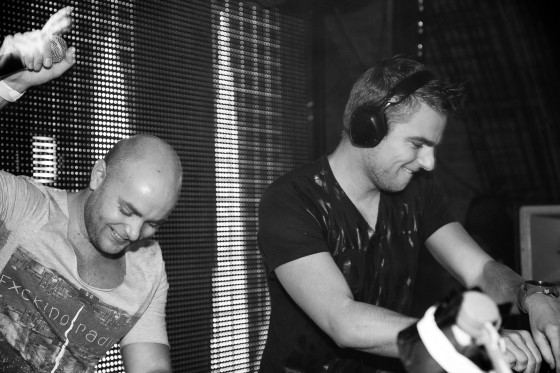 Showtek has done it again with another pair of brilliant songs released on Dim Mak records! The Dutch brothers, Wouter and Joerd Janssen, just dropped 2 new original tracks yesterday, Crunk, and Slow Down, which are both unique, and yet consistent with Showtek's style of blending elegant synth lines with hard-hitting drops. These 2 songs are exquisitely produced, and both have "festival" written all over them. This release is so good, and it only makes me crave more from this talented duo! Buy the songs, and just try not to blow your speakers turning these songs up!
These two songs are a must-buy
http://youtu.be/cAif4LV8CIU
Find Showtek on:
Soundcloud | Facebook | Twitter | Their Website |
Cheers!
^Xaos