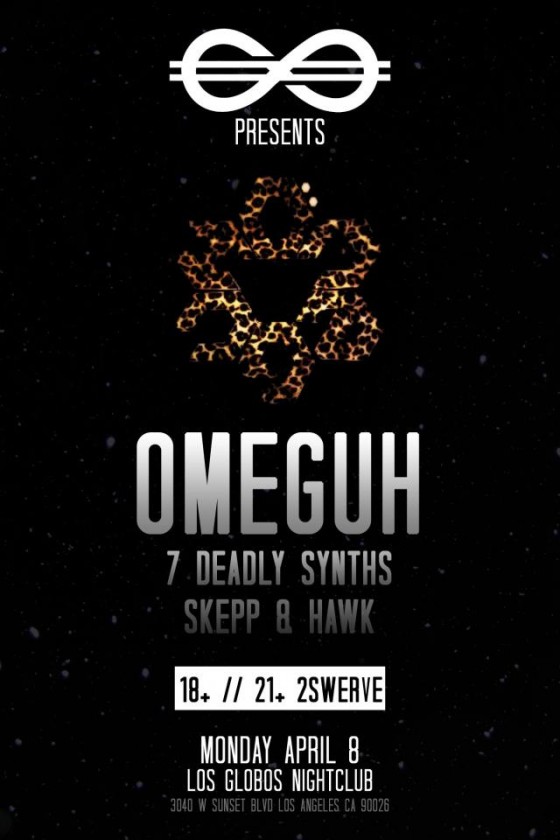 Richard Armengol, the 21 year old Los Angeles native, may seem like your average guy upon first glance, but look a little closer and you'll discover he's one of the most talented, turnt up artists tearing up the TrapStyle scene.
From a young age Richard has always had an intense interest in music and producing. Six years ago, he started busting beats out with a Korg synth and FL Studio only to gradually discover beat battles. When showcasing his beats didn't satisfy, he became increasingly more active within the EDM scene…only furthering his hunger. Richard fondly recalls, "I went to my first big rave, fell in love with the music and the way that the crowd was vibing with the DJ's to their beats. That inspiration has sincerely led me to where I am today."
Armed with protools and an arsenal of experience and excitement, Richard is now known as Omeguh. Omeguh, one of my all time favorite artists, achieves a very unique sound best described as heavily melodic, full of interesting synth leads and fat bass. After his first release with Grindin Records and then later developing an undying partnership with KatHaus Records and TrapStyle, Omeguh is now working remix deals with Epic Records; "Having TrapStyle and KatHaus have my back has to be one of the biggest and greatest opportunities and has opened doors for me to further my success…and now that I have received an opportunity to work with Epic Records, I am now getting booked for more shows. I feel that everything is finally coming together"
Speaking of bookings, Omeguh is preforming his first headlining show on April 8th at Los Globos in Los Angeles, alongside Skepp & Hawk, 7DeadlySynths and a few unannounced special guests. When asked about how he feels about it, he excites: "I will never say no to a show in my own hometown, especially if it's hosted by TrapStyle! Who says you can't turn up on a Monday?!"
Keep posted to Omeguh's SoundCloud, Facebook and Twitter for more updates about his upcoming official Kat Dahlia – Gangsta remix for Epic Records, some tunes set for release with KatHaus Records and any forthcoming events.
//Yup