Hip Hop has reached new levels of popularity. But that doesn't mean it's all good. The Listener's Guide to Hip Hop is a weekly column devoted to bringing you only the best, from independent and underground to the worthwhile pop and instrumental. We'll show you how to get the most out of your hip hop every week right here at the Listener's Guide to Hip Hop.


A SONG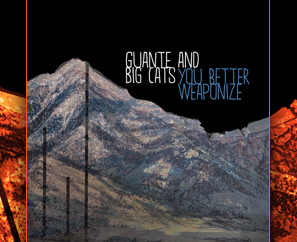 Again, I couldn't pick just one song, so you lucky ducks get two. I'm really stoked about this first song, too. Ever heard of Guante? It's cool, I hadn't either until recently. He teamed up with producer Big Cats! for an upcoming album 'You Better Weaponize,' which comes out November 6th. What should you expect? Well, if Guante's history as a champion spoken word poet and this just released track, 'To Young Leaders' (available for download right here) are any indication, I'd suspect just the biting lyricism that we have come to expect from Strange Famous Records. You should probably check out his tunes and especially his poetry videos here.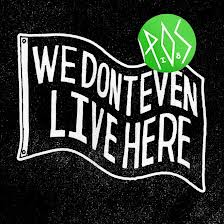 This second song is another leak from P.O.S.'s upcoming album 'We Don't Even Live Here' from Rhymesayers. This track, entitled 'Get Down,' produced by Mike Mictlan deserves your full attention. Volume up, bass up. It'll pound through your ears… in a good way of course, with a pretty nice electronic feel to it. 'We Don't Even Live Here' drops next week. Be there to catch it.

AN ALBUM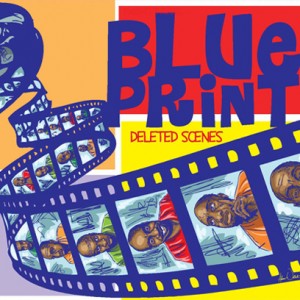 The day has finally come. Blueprint has released his latest album, 'Deleted Scenes' on his own Weightless Records. This full-length album was originally supposed to be just an EP, but in creating it, he revisited some of his work from his last album 'Adventures in Counter Culture.' Print had written over 70 songs for 'Adventures' and realized it would be a shame if we never got to hear some of the tracks that didn't make the original cut.
After listening to the album, I would agree, it would have been a shame for us to miss out. For the most part, Blueprint's instrumentals seem a bit more mellowed than in previous albums, but his lyrics still have his signature bite. 'Takin It' starts the album off just right with a deep bass that was a shockwave to my headphones this morning. From there, everything just flows right. Print is a master at putting together an album. Some other can't miss tracks from this album: 'The American Dream,' 'Never Grow Old,' 'Bartenders,' and 'I Wanna Go.'
You can buy it in all its various forms here. Be sure to check out some of the packages he offers. You can get signed copies of the cd, his book, stickers, posters, all kinds of swag. You can even stream it before you buy it.

A VIDEO

Two years ago we lost one of the greatest emcees in the history of hip hop. No, he didn't have the fame and glory that you would expect of a legend, but anyone that had seen him perform, seen videos of his rap battles, or just heard his music, knew the greatness of Michael Larson aka Eyedea. Mikey, as he was known by friends, passed away on October 16th 2010. He was 28 years young. In his memory, I've posted the video for 'Smile' off of 'By the Throat' by Eyedea and Abilities. Do yourself a favor and after you watch this video, check out his rap battles, and you'll see exactly why I praise him as much as I do.
R.EYE.P.

SOME NEWS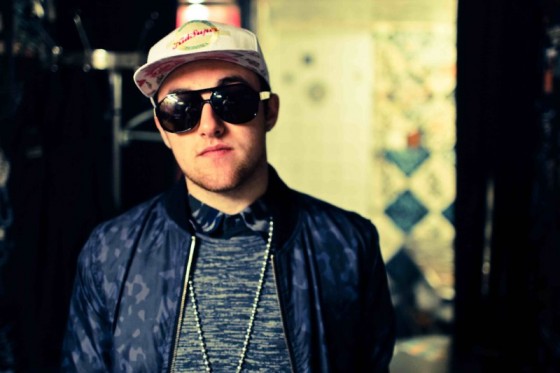 According to MTV's Rap Fix, (Good God, did I just post Meek Mill & reference MTV in the same post? I did, but hear me out) Mac Miller has announced the title to his second studio album, 'Watching Movies with the Sound Off' that is slated to come out sometime early next year. The follow up to 'Blue Slide Park' will come out sometime early next year according to Miller who says he's "onto something" in creating this album that "expresses more of where I'm at right now mentally." I'll be straight up, 'Blue Slide Park,' and 'Best Day Ever' had some pretty gnarly tunes, but I haven't been real impressed with anything he's posted on his Larry Fisherman soundcloud page. I'll give the kid a break because… well… he's a kid, but he's got a bit to learn about producing. It'll be interesting to see what 2013 holds in store for Mac Miller.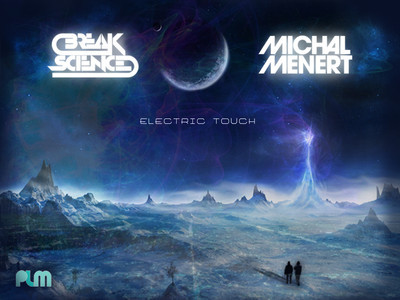 Finally, on a more indie/underground note, producers Michal Menert & Break Science are on tour together and just recently announced more east coast dates for their Twilight Frequency Tour. Michal Menert, who helped produced Pretty Lights' first album is one of the rawest, most talented producers out there and doesn't get nearly the credit he deserves. Don't believe me? Check out his latest tune with Break Science featured below the concert dates. Instrumental hip hop may be an acquired taste, but you should get on board cause his stuff is tight.
Michal Menert & Break Science could be hittin' a city near you, so check out their song 'Electric Touch' and a list of their recently added tour dates (click image to enlarge):