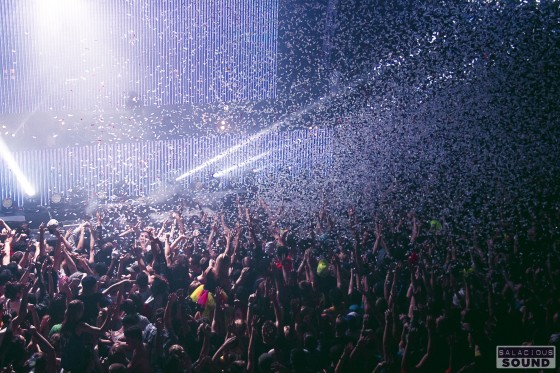 Nine o clock on a Saturday night in Toronto. The pier is quiet, and the Sound Academy is dark. The doors haven't opened yet. A few are already in line to get into the venue, but they're few and far between. It's in the dead of night when the busses and vans start to roll in. They're filled with diehard fans who have travelled for days (weeks?) on end, jumping from show to show in every city they can. There's soon a gathering in the parking lot of people in colourful clothes, dreadlocks, holding handmade signs and smearing face paint on each other in swirling day-glo patterns. These are the nomads of bass music, the Grateful Dead gathering of Generation Y, and they've come for Bassnectar.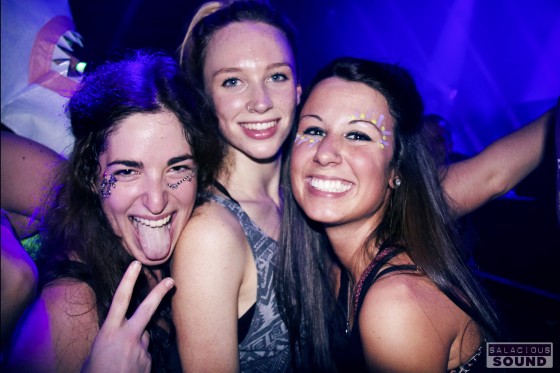 My partner in crime Jiani (you may remember her photography from our WEMF 2012 report) and I made it just in time to see every opener straight from the beginning. Neither of us had seen any of the acts that were performing before, so it was a bit of an adventure.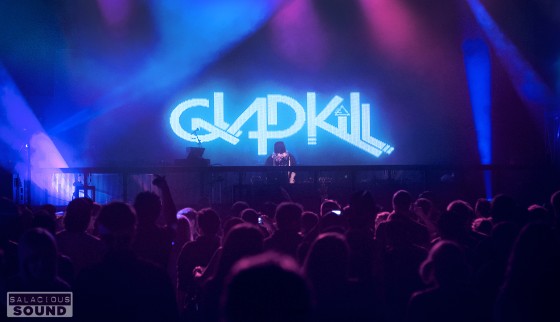 Gladkill opened up the night with his room-filling brand of airy, floating bass that got the entire crowd vibe-ing right along with him. I don't usually find that enough people pay attention to the first opener of any night, but this set commanded attention and drew crowds away from the bars and onto the floor. The art of the opening act is a widely debated topic; Gladkill's set was a perfect example of generating interest without overshadowing other acts.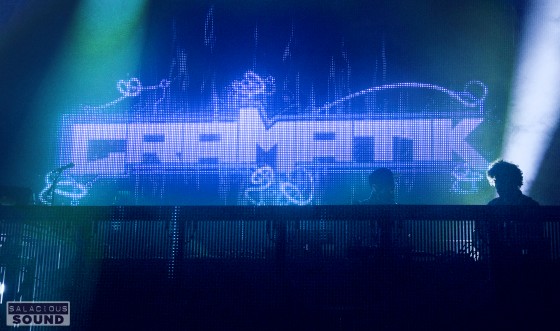 Gramatik's southern-born mix of jazz, hip-hop and blues really got people moving to a unique brand of funk all its own. A live guitarist got down and dirty over throbbing basslines, prompting some fancy footwork by quality dancers in the crowd. Of course, they left the crowd wanting for more, with a bit of an abrupt set time. Of course, this could only mean one thing.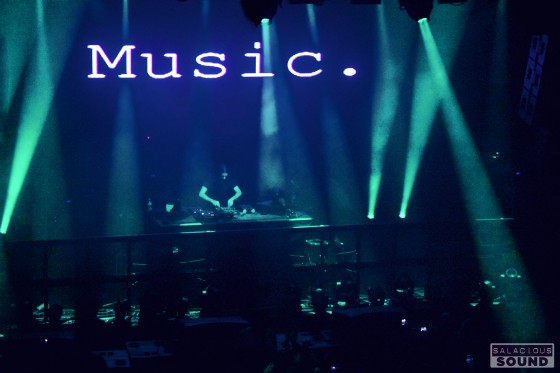 There isn't always such a build up to a headlining artist, but in that moment the anticipation was palpable. No calls for anyone to come on faster, no rumbles of dissatisfaction with the stage as it was set up. Like some mysterious leader of a music revolution (in a whirlwind of hair), Bassnectar took the stage, said hello to the crowd, and started into one of the most intense two hours of music I have ever experienced.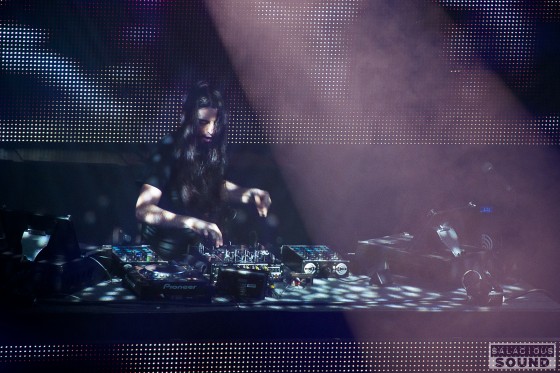 Onstage, Lorin Ashton has a commanding presence. Like some mad conductor, he darts between two laptops and several customized mixers, intertwining bits and pieces of tracks both old and new to create a rush that never really stopped. He's definitely called Bassnectar for a reason; several rows of speakers, previously deactivated for the openers, kicked in right for the first rush of bass. I swear that I've never been so aware of my sinuses vibrating inside of my skull. The added oomph to the sound system really makes a difference. It pays to feel the music rattling through your bones.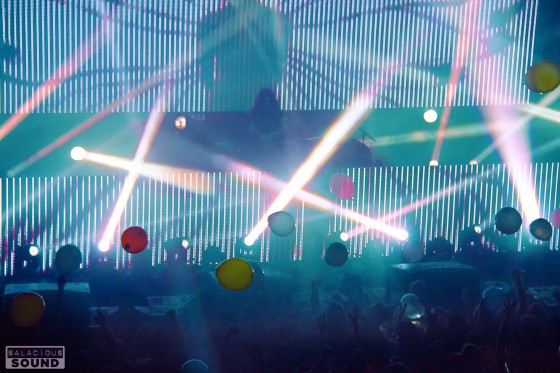 Taking flight to the upper balcony, I was instantly stricken by the sheer size of the show and enthusiasm of the crowd. The people undulated in waves, thrashing to recognizable hits like Bass Head and Vava Voom, and responding just as well to older tracks in the Bassnectar library. The visualizations were top notch, filling the entire space of the stage with images of psychedelic trees in full bloom, clocks dictating the flow of time, and optical illusions meant to mesmerize during tracks like Timestretch.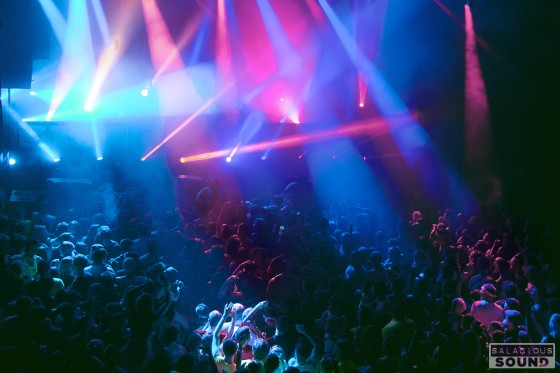 Bassnectar managed to create a world in which there were no lines between genres, melding dancehall, dubstep, drum and bass and rock in such a way that even the most metal of my friends didn't notice the shift from synths to guitars and back again. Perhaps that's where the magic of the show really existed; the blurring of lines, the perfect sort of crowd, the euphoria you always expect when confetti cannons go off and balloons fill the air but so rarely actually get.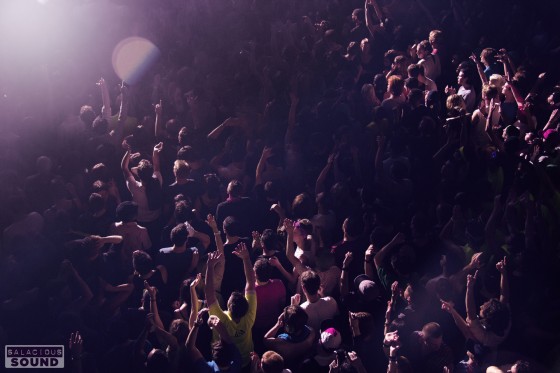 There was a real connection to the crowd, exemplified by all the encores and the fact that Bassnectar stayed after the show to give autographs and say hello to every last fan who came over.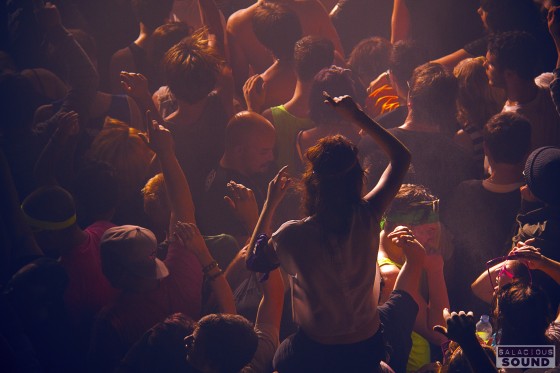 It's so rare that I get quite that happy from shows of that size anymore. My hat's off to Ashton. After over ten years of touring and a career that goes back even longer, he's still got it and then some.
[Thanks to Jiani Liu for helping out with photography for the night]