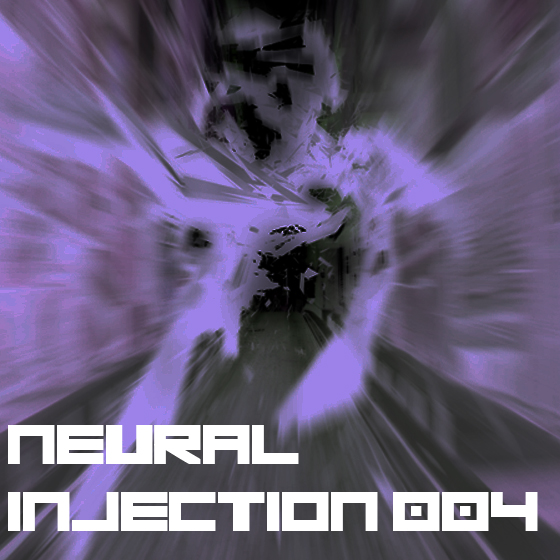 What's up everyone. It's time for another edition of Neural Injection, a weekly column featuring the best from the world of drum and bass. It's a good time to be a fan of DnB – a multitude of good music has been coming out all month, and there doesn't seem to be any sign of things slowing down. This week we're exploring a few different vibes – from upfront neurofunk bangers, to deep minimal experiments, to the old school. Here we go!
Memtrix – Mind Control / Slipper  [Breed 12 Inches]
Kicking off this week we've got a release from a young (very young) UK producer who's been turning heads for a while already, and will no doubt be doing big things in the coming months and years – Memtrix! At only 16 he's already released tunes on a slew of respected labels and worked with a few of the most respected names in drum and bass. Let me throw a few names at you – Lifted Music, Breed 12 Inches, Zardonic, Cooh, Tantrum Recordings, Trust In Music…you get the picture. Given this already impressive record, I was excited when this release came onto my radar. 'Mind Control' gets the release started with some no-nonsense marching vibes befitting of a great army preparing for battle at the gates of hell. Then the carnage begins and doesn't stop for two minutes, before a breakdown and a cheeky halftime section. This one was made for the dancefloor. 'Slipper' doesn't exercise much restraint either. It only took one listen, on the Lifted podcast back in April, for me to get hooked on this tune. In fact, I found myself rewinding the mix over and over again so I could dance around embarrassingly for another couple minutes. 'Slipper' goes just as hard as 'Mind Control', but opts for dance-y, energetic vibes which are guaranteed to get the floor moving. I'm reminded of Lifted label-mate Falinox's remix of 'Good Love' by Hellfire Machina. Tearing neurofunk with party vibes bound to put a smile on your face.
Memtrix on Facebook – Soundcloud
Fearful, iM3 – Tampered Cipher EP  [Darktide Recordings LTD]

Darktide Recordings first came to my attention a couple months back with their release featuring Colorado-based duo Critical Waves. The forward thinking label, run by Slovakian DJ/producer iM3, specializes in dark, deep drum and bass often with an experimental or minimalistic flair. This release comes from Fearful, a Brighton-based outfit currently making a name for themselves in the south-coast drum and bass scene. The first track ('Prime Directive') starts out spooky, with atmosphere that belongs in an old horror flick, before lurching into an obtuse, pulsating groove which will probably throw you off balance. The next track, 'Devices', doesn't spare the cinematic vibes either. The intro, a melancholy guitar melody, sets up the mood before dropping into a sharp, robotic break which carries the tune forward for the rest of the track. The last track is a remix from label-boss iM3 of Fearful's 'The Pinch'. I really like the mood on this one. The highlight of this track for me is the little ripping bass sound which cuts through everything else and grabs your attention every couple bars. A deep release.
Fearful on Facebook – Soundcloud
iM3 on Facebook – Soundcloud
Qo, Mefjus, Bowsar, Kaiza – Armored Core / Gravitational Lensing  [Close2Death]

This week from Close2Death…we have two releases! Feautiring some of the stars of the neurofunk game, C2D010 (which was released on vinyl a few weeks back) gets its digital release this week. This one's gotten a lot of hype surrounding it over the past several months, and for good reason. The EP kicks off with a tune from Mefjus, Bowsar, and Kaiza – three names any neuro head would be excited to see on their own, let alone together. The Austrian Mefjus (who was featured a few weeks ago) is, of course, one of the rising stars in the scene, impressing listeners with his his versatility and big sound rooted in his affinity for analog production. Bowsar (Austria) is another big name, having released tunes on labels like Trust In Music, Mindtech, and Ammunition. T3K Recordings boss Kaiza is a veteran in the world of neurofunk, many knowing him for his standout productions with Bassrk as well as by himself. 'Gravitational Lensing' begins with a line so cool it deserves its own paragraph:
"Scientists talk about dark matter as the substance that holds the universe together, and could prevent a big rip.
Other galaxies are not really there at all…rather, they are reflections of more distant galaxies…
The strongest suspect for this optical illusion is dark matter, causing a weird distortion of light called GRAVITATIONAL LENSING…"
With an opener like that, a track had better deliver the goods. The trio doesn't disappoint, with a drop heavy enough to throw the earth out of orbit and careening into the sun. Between the intro that sends chills down my spine and the inter-stellar battle that is the bulk of the track, this one will be getting a lot of plays and remain in my bag for a long time. Worthy of opening up any peak hour set, without a doubt.
Qo, a Czech mastermind behind tracks like 'Distress Signal' and 'Pleasure & Pain' (a personal favorite), brings us the flipside with 'Armored Core'. 'Armored Core' leaves no survivors in the wake of its eardrum assault, with vibes that bring to mind only a few things – war, terror, and chaos. Eerie sirens ring out above an aggressive bassline which seems to carry the same message – you are not safe. Not even at your desk in your comfy chair in front of your big speakers. Yet another track affirming Qo's position as one of the stars of neurofunk and hard drum and bass (not to mention one of my favorite producers)…not that I needed a reminder.
 Mefjus on Facebook – Soundcloud
Bowsar on Facebook – Soundcloud
Kaiza on Facebook – Soundcloud
Qo on Soundcloud
Rico, L 33, Bowsar, Eiton, & Legacy – Bloody Mess EP  [Close2Death]

Also out on C2D this week, the aptly titled Bloody Mess EP featuring Rico, L 33, Bowsar, Eiton and Legacy. Rico kicks off the release with the titular tune 'Bloody Mess'. What can I say about this… The vibe of the track lays somewhere in between a killing spree and an orgy, if that makes any sense. Either way, I like it. The bassline violates your eardrums with a ferocity and anger reserved only for the perverse and psychotic, as screams ring out faintly beneath. Whether they express deviant pleasure or excruciating pain is unclear. One word clearly sums up this track…"naughty." My other favorite on this release comes from L 33, a tune entitled 'Divine'. The title makes a lot of sense, if you're the type of person who worships satan and tortures small animals for fun (relax, I'm joking…maybe). Basically, DJs should play this release if they want to scare the living shit out of the dancefloor. In a good way. This release was delayed a tiny bit, but should be out in the next few days.
L 33 on Facebook – Soundcloud 
Forthcoming: 
Total Science Presents: Tuned In 2  [CIA Records]
http://www.youtube.com/watch?v=eY–qGc1cdg
As for upcoming releases, this week I've been jamming to the upcoming LP from CIA Records – Tuned In 2. Label bosses Total Science curate this high-quality compilation, which contains tracks from the likes of Break, Lenzman, Total Science, and Fracture to name a few. If you listened to Bailey's last show on BBC 1Xtra, you'll probably recognize the 4th track on this release as the one he opened with – 'LOWEND THEORY' by Q Project and 8 Bits. Another favorite on the album comes courtesy of Fracture, entitled 'The Breaks.' Old school vibes on both of those. Due out in November.
See you next week…