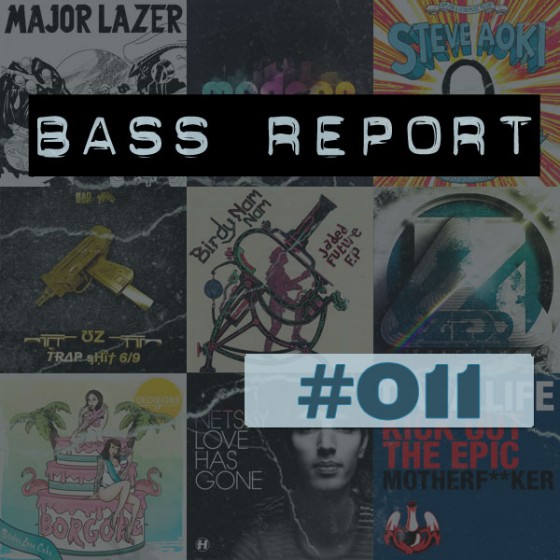 I basically had the number one position reserved this week. This tune is the reason why, and as I expected, nobody could dethrone the electro house producing machine that is Wolfgang Gartner. 'Love & War' takes on the feel of his last EP release, 'Weekend In America', yet still comes off sounding like something new. Wolfgang on his own level these days when it comes to crispy clean production, and 'Love & War' really showcases a range of synth leads that could probably cover the average producer's whole album. I don't know what else to say… Hit play! Do it now!
#1 Wolfgang Gartner – Love & War

I love that there are a handful of dubstep producers out there coming from hip-hop roots. Having been to countless shows across many genres, I'm going to go out on a limb and say that experimentation in the dance scene has always been accepted more so than sayyy the average rock band. Now that dubstep is quite the established genre, it is getting to the point where a fresh sound is becoming more of a challenge, and it seems dabbling in other genres is almost encouraged by fans and peers alike. Datsik never fails to blow me away, as he manages to produce across a range of styles and tempos, still keeping his easily identifiable bass anchored swag in tact. I think this remix might dazzle listeners outside the dance music crowd with it's catchy beat and poppy vocal hooks. They won't last when that nasty drop kicks in though!
#2 Colin Munroe ft. K Flay – Your Eyes (Datsik Remix)

Since The M Machine mysteriously appeared on the scene, they've been nothing but pleasant surprises. This new remix they've done for Kill The Noise & Datsik's 'Lightspeed' is all over the place stylistically, and I really enjoy that! It definitely falls into a moombahton vibe, and if I had to call it something, I'd go with that. Avoiding the classic 'dem bow' drum pattern though, the trio chooses to pump more of a funky hip-hop beat. You may also notice, there are no screeching sirens here! I think moombahton as a genre is also reaching the point where genre bending defines what is new and exciting. I welcome the change.
#3 Kill The Noise & Datsik – Lightspeed (The M Machine Remix)

I posted up the original version of 'Apex' in a previous edition, but I'll take the Dirtyphonics remix all day. Fat bass, a seamless mid-track tempo change, and the Foreign Beggars seem right at home melding with the production work here. Me like!
#4 Foreign Beggars & Knife Party – Apex (Dirtyphonics Remix)

Ohhh boy, Datsik is HOT this week. He actually released a remix for Linkin Park as well, but this is the Bass Report, not the Datsik Report. I'll let you find that one yourself!
#5 Datsik – Juicebox

#6 Maztek – Galactica

#7 Vaski ft. Ava – Insane

#8 Plastician ft. Doctor – Rebel Music

#9 Figure & Cas One – The Accident

#10 Clockwork – Titan (Coyote Kisses Remix)

Still Hot!
*#3 on September 13th* Tritonal – Still With Me Feat. Cristina Soto (Seven Lions Remix)

*#2 Last Week* Stinkahbell – Sunday Worries

*#1 Last Week* Rockwell feat Kito & Sam Frank – Childhood Memories (Neosignal Remix)