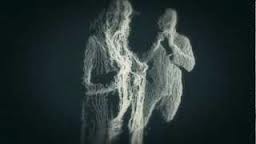 Six producers worth their salt is a weekly column which features six relevant, up-and-coming, under-exposed, or disruptively innovative musicians in a particular genre-space. Every Friday we'll put together a list of a half-dozen must-listen artists that are – or we expect to be – making waves in the coming months
This week's Six Producers Worth Their Salt features 6 stellar female acts. There is a range from 19 year old Post-cloud rap to mature vocalists who are making waves in the form of genre reviving, art, and stepping on to the spotlight. The ladies of this week's feature prove that the electronic music scene isn't dominated by the male species.
Kitty Pryde, the teenage queen of the rap game. The 19 year old from Daytona Beach, Florida has taken over the web. Kitty Pryde has a laid back approach to rapping, her lyrics often include tales of young love, insecurity, and underage drinking. The beats that compliment Kitty's cloud rap are soft, textured, wozzy synths, chopped n screwed beats, Beautiful Lou, who has also worked with A$AP Rocky, and produced some of the tracks on 'Haha, I'm Sorry'. The Guardian has compared Kitty Pryde's post-cloud rap to that of Odd Future and states she has the same ability  to make her music "unsettling and pretty". Below, watch "Okay Cupid", the viral sensation that propelled Kitty Pryde to the media spotlight.
The Haim sister fuse together two genres, Folk and R&B, making an unlikely match made in musical heaven. Haim have always been involved in a family band, starting off by playing in a classic rock cover band with their parents and even one of the sisters playing guitar for acts such as Julian Casablancas and No Age. Haim possess a triple threat, three part harmonies, catchy pop rock rhythms, and R&B beats. Alana, guitarist and youngest Haim sister commented on the Haim sound in an interview with Vougue Magazine "I think we have the structure of old school rock, but R&B adds the spice". Production wise Haim avoid that Fuzzy lo-fi sound that so many of their peers, such as Best Coast, Vivan Girls and Dum Dum Girls embrace, and bring you clean unique folk/roclk/R&B mix that goes down smooth. Watch the video to the title track "Forever" below.
Swedish Bombshell Jonna Lee started Iamamiwhoami as an electronic music and multimedia project, at first releasing singles and videos to her blissful electronic and as of 2012 released her first studio album. The mysterious electro pop swedish singer matches her synthed up, textured beats to impeccable cinematography in her videos. Iamamiwhoami's music is simple and beautiful, Kin a dark new wave vibe to it, it's dreamy and sensual. Kin features tracks that have heavily layered synths, throbbing beats, and strange reverberated vocals. Iamamaiwhoami excels at creating an eerie atmosphere to match her anonymous persona she first adopted when the project began. Watch her eccentric video for "Idle Talk" below.
Jessie Ware is a brilliant English singer who has occasionally done vocals for SBTRKT and has now set out on her own. Her soulful vocals are often accompanied by laid back beats, pretty synths, and chimey piano chords with post-dub beats. Producers such as SBTRKT and Julio Bashmore have produced some of the tracks on Devotion and have contributed to her downtempo sound. The beats of most her tracks possess the slow tempo of trip-hop with bouncy pop rhythms, and a silky smooth voice. The south London native describes her sound to Vogue magazine as "Romantic music but with sort of a groove", emphasizing that she is not just another dance vocalist. Listen to "110%" off of the forthcoming Devotion below.
LA Vampires: Psychic Reality/ LA Vampires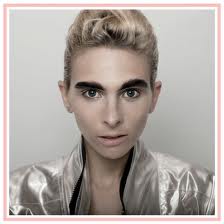 LA Vampires, or Amanda Brown is a former member of duo Pocahaunted which featured Bethany Cosentino of Best Coast as the other half. Her production is chopped and screwed, and her music is psychedelic, with some dub, heavy distortion, and woozy synths. LA vampires twitchy electronica had The Guardian refer to her beats as "literally spaced out". LA Vampires has mainly stuck to releasing collaboration EPs with the likes of Psychic Reality, Zola Jesus, and Matrix Metals, and also co-creating the Label Not Not Fun records. La Vampires' dazed disco hallucinatory sound will make you feel as if you popped a pill and are having the ride of your life. Watch the video for "Make Me Over" below.
Newly formed Helsinki duo Phantom is made up of Tommi Koskinen and Hanna Toivonen. This electronic duo create songs with amazing texture and a jazzy twist. The vocals are fantastic, the tracks have an eerie atmosphere, and an arousing beat. Their downtempo is soft and Hanna's vocal amplify the atmosphere of ethereal electro. The XX have gone on to give Phantom praise by posting their video for Scars on their tumblr page, which we're hoping will mean a possible tour together, but not getting our hopes up. The melancholic video to the duo's single "Scars" has been described as the sequel to Radiohead's House of Cards video, or Joy Divisions walking LP cover. Watch Phantom's "Scars" below.