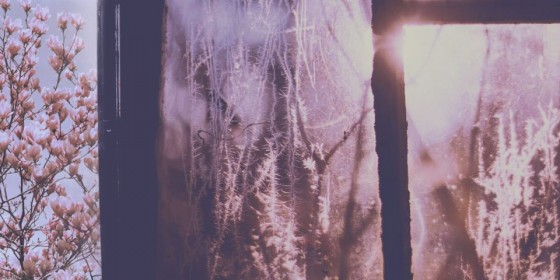 Six producers worth their salt is a weekly column which features six relevant, up-and-coming, under-exposed, or disruptively innovative musicians in a particular genre-space. Every Friday we'll put together a list of a half-dozen must-listen artists that are – or we expect to be – making waves in the coming months
The recurring theme in this week's Six Producers Worth Their Salt is the ability of the featured producers to excel at creating ambience. Digits and Memoryhouse once again proves that Toronto is a city filled with talented producers, not only dominated by talented Indie Rock artists. Baths, from Los Angeles makes his mark in chillwave, proving that not everything has to sound alike in that genre. Lastly Uk producers Vessel, Sega Bodega, and Submerse innovate and show is what is to come in the future of genres such as deep house, uk garage, and 2 step.
Baths: Pop Music/False B-sides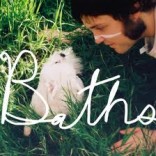 Will Wiesenfeld, also known as baths is no stranger to "unorthodox" sounds when carefully layering his ambient beat driven chillwave. Cerulean, Baths debut, was recorded during a two month period in his bedroom. Strong beats woozy at times, paired with washed out textures, and haunted vocals make baths brand of chillwave unique. It is sharp and structured and can still remain to have synth driven melodies .Baths second LP Pop Music/False B-sides, continues where he left off in Cerulean only with the added bonus of more traditional instrumentation. Although Pop Music/False B-sides is not a "proper" follow up, but more of a variation of tracks made after Cerulean, Baths continues to impress with those falsetto vocals and fuzzy ambient tracks.There is a clear influence of electronica and hip-hop in Baths beats but, as Pitchfork has stated "Cerulean has clear influences, but it also has a point of view". It can become quite redundant to hear the same sound in a slightly different variation.It is such a breathe of fresh air to see a young producer experiment and for that we commend Baths. Below is "Lovely Bloodflow" one of the stellar tracks of Baths debut Cerulean.

Digits: Where Do You Belong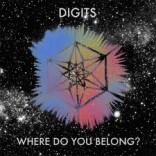 Toronto's, newly relocated Digits brings synth-pop to its finest state. Where Do You Belong  is gloomy, ambient, and has brooding vocals, together these elements make for one awesome mournful electronica EP. The Guardian refer to Digits music as "Sex music for sophisticated divorces", this is due to the raw emotion being bled onto the tracks and the mans ability to create ambiance. Synthesisers, laptop, and a loop pedal is all Digits needs to create bouncy retro 80's melodies. its hard to believe that the magic is being produced in a bedroom as it so crip. Digits music contrasts dark and emotional with upbeat, which may sound like a strange mix, yet it works so well. Where Do You Belong was made available July 10, you can click the link below to listen on soundcloud.

Memoryhouse: The Slideshow Effect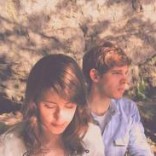 Toronto Based, dream pop group Memoryhouse didn't always set out to create blissful ambient bedroom produced tracks. When the duo met they set out to collaborate on a series of art projects, which then lead to one amazing music project. Memoryhouse's music is light as air, ambient, and has tints of shoegaze. The minimalistic sound and crooning vocals work together brilliantly as the glistening melodies complement the ethereal sound. The nostalgic LP will have you in a trance, the basslines, weeping guitars and overall complexity shows astonishing growth in the groups sound. Click the link below to listen to The Slideshow Effect on Soundcloud.

Bristol's Sebastian Gainsborough, or Vessel is a 22 year old producer. Bold, innovative and otherworldly Vessel's track "Court of Lions" will take you through a slow journey of fantastic alternative electronica. "Court of lions" is a wonderful piece of work. It's glitchy, erie, dark, and tribal. The stringy synths, and multi layered ambiance will send chills down your spine. Vessel belongs to Tri-Angle records who also houses acts such as Clams Casino and Holy Other. The label has gone on to comment on "Court of Lions" stating "it signals the arrival of an innovative and intensely, unique, young, electronic producer who has developed a sound that has still the potential to confuse and confound, but one that is now identifiable as being very much his own". Vessel is said to release his EP Order of Noise on September 24, click the soundcloud link below to listen to "Court of Lions".

Sega Bodega: National Anthem Remix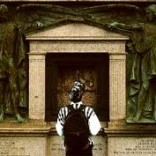 Glasgow's Sega Bodega, or Salvador Navarrete skillful remixes will have you falling into an abyss of unique electro. Elements of Dubstep, Hip Hop, R&B and electronica work together in Sega Bodega's remixes. Sega Bodega uses intricate chops,looping, synth buildups and machine drums to turn Lana Del Rey's "National Anthem" into an electro house master piece. This is not the kind of tracks that you would expect to come from a lad who started off in a metal band in high school, and i'm sure the blogosphere is content that Sega Bodega made the successful transition. Click the soundcloud link below to listen to the blissful remix of Lana Del Rey's "National Anthem".

Submerse: They Always Come Back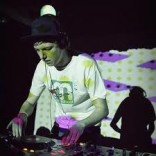 Tokyo based producer Submerse or Rob Orme, is a 23 year old who mixes j-pop, 2-step, and R&B to create some amazing deep house/uk garage. Submerse has got the elements of 2 step rhythms, female vocal loops, twitchy beats, and some hip-hop influence to create an ambient sound that is devastatingly fantastic. Submerse's tracks sound like something you would hear from Mount Kimbie, Koreless, or Burial but with a sweet lightness to it.The Runcorn born producer not only excels at creating textured beats but is also running his own record label, talk about keeping busy. Submerse's latest Ep, released on Apollo, They Always Come Back  can be heard by clicking the soundcloud link below.