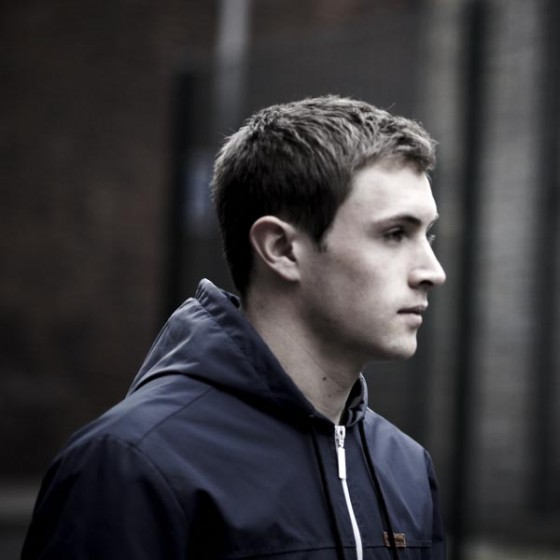 'Introducing' is a weekly feature highlighting new and upcoming artists from the world of electronic music. Every Sunday we are proud to present a musician worth their salt, who is pushing bounds, making waves, is undiscovered, under-appreciated, or about to blow up, and most importantly, is making music people will be talking about six months from now.
Kidnap Kid on Soundcloud | Twitter | Facebook
If I had only nineteen words to communicate to you how great Kidnap Kid is, I would say he's making loved-up midtempo bass/house music that is moving and deeply funky.
But indeed, a great deal can be said about Sheffield's Matt Relton, who has been receiving recent looks from some of the dance music world's finest minds, with European touring dates + airplay on RinseFM and BBC Radio 1 for his breakout hit 'Vehl'.
Vehl
What I find most moving about his work is not that is breaking new ground, or embodying some emergent sound; for me, too much music in the 'bass' spectrum, and especially the recent Trap fad, relies far too heavily on production trends. Not content to merely follow in the footsteps of contemporaries such as Jacques Greene, Brenmar, Kingdom, or last week's 'Introducing' featured artist LOL Boys, Kidnap Kid has taken an approach to his productions that relies heavily on harmonizing elements which create a beautiful and cohesive whole. And so while closed-808-hat-triplets may fall in and out of fashion, Relton's music will endure because it is emotive, even stirring.
For the music nerd and label-junky, perhaps the most exciting note about Relton the producer is the fact that he's part of the next generation of producers: extremely young (twenty), self-taught, completely in the box, and without engineering assistance. In other words, his works in the last six months are clear evidence of exceptional and raw talent.
His recent collaboration with Black Butter Records label-mates The Other Tribe is clear evidence of just one way that talent can be directed.
The Other Tribe v Kidnap Kid – Don't Need No Melody
Kidnap Kid has another EP coming out soon on Black Butter which will no doubt be a defining moment in his career, with several remixers rumoured but no official statement on who the EP will be comprised by, yet. I'm excited to see what comes from this young talent who is so keen to experiment, and refuses to be labelled or limited by any conceptions people might have of his art.
Lazarus Taxon
Disclosure – Tenderly (Kidnap Kid Remix)
The Milk – Every Time We Fight (Kidnap Kid Remix)
The Other Tribe – Skirts (Kidnap Kid Remix)