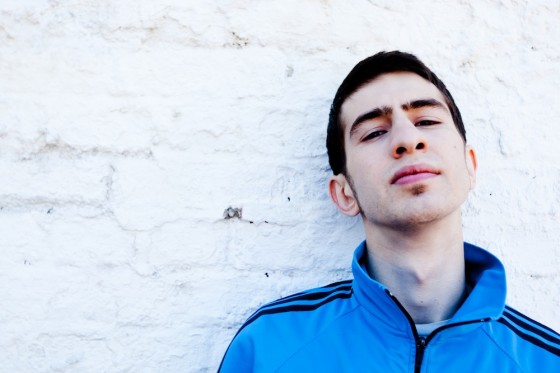 Mat Zo doesn't do ordinary. This 22 year-old London, UK-based DJ/producer is paving the way for a legion of young EDM artists looking to subvert the limitations of genre classification and promote a general love of music. He has been heralded as the heir to Above & Beyond's Anjunabeats throne, listed in the top 100 DJ's by DJ Mag, and hired by Tiësto himself for a remix but despite all the notoriety, he hasn't let the spotlight get to him. He's developed his own distinct approach to fame, touring, EDM and so far, it seems to be working quite well. He hasn't lost an ounce of enthusiasm towards his music, which seems to be steadily getting better and better with each passing year. If 2012 hasn't already been a big year for Mat, it's about to get even bigger. Let's just say his next project is…ambitious.
When I catch up with Mat after his steamy set at the 'Music Hall' in London, Ontario, he is clad in flip-flops and a black-and-white ADIDAS tracksuit. I'm told to ask about his LED track-suit and when I do, he laughs and explains how he's trying to negotiate a deal with ADIDAS which entails a customized track-suit with flashing LED lights made specifically for him. It may seem silly but it's quirky little details like this that provide an insight into Mat's laidback character and unorthodox disposition towards music production.
As I sit down with Mat and begin talking to him, I am relieved to find that he is very down to earth. He exudes a modest, youthful charm that one wouldn't expect from a world-class DJ such as himself. It's obvious that he has a firm grasp on who he is as a person and as an artist. Level-headed yet carefree, composed yet exuberant, eager yet astute; Mat seems to have found the perfect balance between stardom and workmanship. I can tell that he takes his music very seriously and I imagine that he would be very attentive in the studio. In contrast, his live show is where he really gets to let loose and have a good time. He sheds his modest demeanour as he steps on-stage against a backdrop of frenetic strobe lights and billowing fog machines. Watching Mat Zo work a crowd is like watching a puppet show. Maybe it's his infectious, ever-present grin or just the full-blown exhilaration of his mixes but whatever it is,  Mat knows how to get people moving. That's not all he knows either. After our little chat, I have to say I felt greatly inspired and enlightened. Hopefully, after reading this article, you will too.
totem here, reporting on behalf of Salacioussound.com. I am standing here with musical prodigy and Anjunabeats recording artist Mat Zo. 
totem: So, Mat, you just came off a killer set here at the London Music Hall. I'm certain that everyone is drenched in sweat now if they weren't already. Welcome back to your pseudo-hometown!
Mat Zo: yeah, London version 2.0 (chuckling).
totem:  Last time you were here was in February when you played 'Club Rouge'. That's not exactly the nicest venue…
MZ: Hey, it was still fun!
totem: I admire your optimism but I must ask, how does it compare playing tiny nightclubs and medium-sized halls as opposed to a huge party at say, the Ministry of Sound in London, England?
MZ: Ummm, there's not that much difference. I mean the smaller parties you obviously have a bit more connection with the crowd but other than that, I really enjoy both.
totem: You've also played many outdoor music festivals all over the world, Creamfields in England or Ultra Music Fest in Miami comes to mind. How do you prepare your set for a huge festival as opposed to a smaller venue? Is there anything you do differently?
MZ: I just keep in mind when I'm making my track-list what the crowd is gonna want. If I'm playing at a smaller place I'll tend to keep it a bit more reserved and not bang it out too much. When I'm playing a festival, there's kind of a license to punch people in the face repeatedly.
totem: I see…so does that mean at a smaller venue you're more prone to play lighter, uplifting kind of stuff?
MZ: Actually, no. When I'm playing a bigger venue I feel that I have to compensate for the amount of face-smashing, so, to do that I play more trance breakdowns and uplifting stuff to give people a little bit of a break in between the bang-bang.
totem:  Makes sense. So, as I said before you've played all over the world and you've travelled from Europe to North American and back many times. Have you ever noticed a difference between North American crowds and European crowds?
MZ: Definitely. North American crowds are more open to different genres while European crowds are a bit more stuck in their ways. They know exactly what they like. Americans are very much open to new things…Canadians as well, obviously.
totem: That's really interesting that you say that because I feel like electronic music has only recently started experiencing widespread popularity in North America whereas, in Europe, electronic music has been popular for a great deal longer and people's tastes there are much more refined.
MZ: Yeah exactly, and the younger North American generations are getting more into things like trance and house whereas in Europe, those are already well-established genres that aren't necessarily gaining in popularity.
"I've never really felt as if I've made it to be honest. I still feel like the underdog"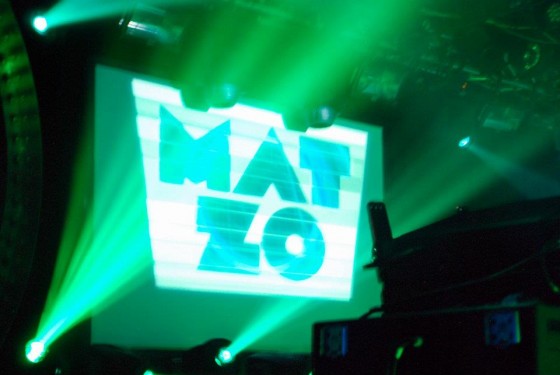 totem: Alright, shifting gears….what's going through your mind when you drop something like "Mozart" or "It's Yours" and the crowd just goes wild as it so happened tonight?
MZ: Well, I'm usually a bit drunk so not that much.
totem: (laughing) good answer. Right then, so you've been recording as Mat Zo now for almost six years now, correct?
MZ: yeah, about 5 or 6.
totem: Your tourmates Porter Robinson and The M Machine have only been around for about 2 to 3 years…does this make you feel like a veteran on the Language tour?
MZ: Not really, I mean, everyone in Europe started a little bit earlier than everyone in America so I just have the advantage of growing up in London rather than the U.S. That's the only real thing but I've been pretty impressed with Porter's  knowledge of dance music. It definitely rivals mine….The M Machine as well. So yeah, I feel like American DJ's know what's up.
totem: Right on! So, you're approaching the halfway mark of the 'Language' tour…does the grind of touring ever get to you?
MZ: Not really, the only thing that's bothered me so far has been no wi-fi on the Canadian leg of the tour…
totem: Oh nooo!
MZ: I know right? That's been the only hard thing on this tour but as soon as we get back into America, the U.S. of A, we're gonna have wi-fi and it will just be like home again.
"I don't really aspire to be like anyone, I just try to make good music and see where it takes me"
totem: Anjunabeats is known to be a breeding ground for young, up-and-coming talents. What are the benefits of being around and working with like-minded artists such as Tyler Michaud or Arty?
 MZ: Well, especially with Arty, there's been a really good feedback process between me and him. I get inspired by his music and he gets inspired by my music. We work off each other but individually, we make stuff that's so different yet it's inspired by the same stuff.
totem: Yeah and not to mention, Arty's from Russia, so that's pretty awesome how you can come from two very different regions and still have that musical connection.
MZ: Exactly, that really speaks to the globalization of society.
totem: On that topic… dubstep has certainly become somewhat of a worldwide phenomenon thanks in great part to Skrillex and what he's done with OWSLA. What is your opinion on Skrillex?
MZ: I became a fan of Skrillex when I heard the 'Bangarang' EP. In my opinion, it was one of the most genius EPs released in the last five years. I wasn't into 'Scary Monsters & Nice Sprites' as much but I still thought it was very well-produced. But 'Bangarang' definitely brought dubstep to a whole new level of musicality that really appeals to me.
totem: Is there any other artists that you find intriguing on a similar level?
MZ: Yeah, Noisia. They've been my favourite artists ever since I heard them back in 2006. Noisia have always been pushing the boundaries of production forwards and as musicians, they are way ahead of everyone else.
totem: Definitely. Are there any Canadian artists that you really like?
MZ: Well, Deadmau5 of course! And ummmmm….(pauses to think).
totem: J-Biebs?
MZ: (looks confused)
totem: Justin Bieber? (all sarcasm intended)
MZ: He's Canadian?!
totem: (laughing) He sure is! He's from Stratford which is basically just up the road.
MZ: Huh! Well yeah then, you gotta love Justin Biebs!
 "When I'm playing a festival, there's kind of a license to punch people in the face repeatedly"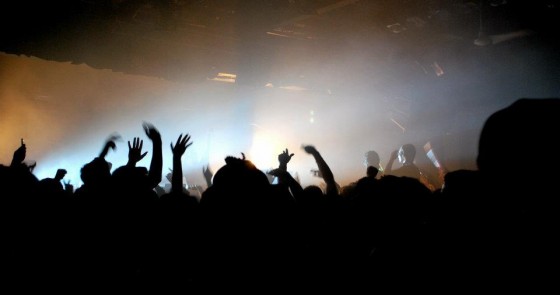 totem: Speaking of influences, you grew up in a city with a rich musical history, Cleveland.
MZ: Well, kind of. It has a museum.
totem: Yes! The Rock & Roll Hall of Fame. You played in a rock band when you were younger, didn't you?
MZ: Well I've played in two rock bands and a funk band. I played in quite a few bands when I was younger.
totem: How exactly did you make the transition from rock musician to electronic DJ & producer?
MZ: Well I think it all started from watching MTV when I was about eight years old. They had this special club and dance show on Fridays or Saturdays where they would play songs by Daft Punk or The Chemical Brothers. That was really where my interests began to veer away from grunge bands like Alice In Chains and more towards electronic music. But even when I played in bands I was always trying to incorporate elements of electronic music. We would use weird synth pedals and stuff like that. I guess I just decided at some point that I can make music by myself, I don't need a band for this.
totem: Your parents were proud music-lovers, did they help you discover electronic music in any way?
MZ: No, not at all. I was really the first person in my family to develop an interest in electronic music.
totem: Was it difficult then, trying to convince your parents that you could make a living as a DJ?
MZ: Yeah, for sure. My Dad was very sceptical but he still supported me; he even bought me MIDI controllers and software.  So yeah, he was good about it but he still thought I was wasting my time, that is, until I started touring and people began to recognize me.
totem: You received a lot of attention after you won the Baroque Remix Competition for your remix of Lustral's "In My Life". At that point, did you feel as if you had "made it" as a musician?
MZ: No…I've never really felt as if I've made it to be honest. I still feel like the underdog. But I guess the moment I broke into people's consciousness was when I did that remix for Tiësto's "Driving to Heaven". He actually approached me and that felt really good.
totem: Is he someone you aspire to be like in the future?
MZ: Kind of. I mean I think he's a great DJ, he makes crowds go nuts and yeah, if it wasn't for him I wouldn't be anywhere near where I am now. But I don't really aspire to be like anyone, I just try to make good music and see where it takes me.
totem: Two of your tracks are named after classical musicians: "Yoyo Ma" and "Mozart". What is the significance of that? Does classical music have any sort of influence on your work?
MZ: Yeah! I was raised on classical music and there's no escaping the fact that it has an influence on my music.
totem: Do you still listen to classical music?
MZ: Not as much as I should…
totem: fair enough. How do you come up with your song titles? Do you name a song before you produce it or after?
MZ: After. There's no point in deciding what a track's going to be called until it's finished because you never know how the track is going to turn out. I feel like a track name should match the sound.
totem: I've noticed in other interviews that you tend to avoid using the term 'trance' or other genre descriptors, why is this?
MZ: Well, I've had a very hard time escaping this whole 'trance' genre. It is very limiting, especially at gigs when you get put on a trance line-up every time and I just don't want to be exclusively part of that. It's hard to be a part of that and be a part of something else at the same time. So, I just decided that I'll do my own thing and the only way to do that is to stop using any kind of term or label to describe my music.
totem: I've heard rumours that you're working on a very diverse full-length album, is this true?
MZ: Yeah. It's almost finished, I'd say it's ninety-eight percent there. And as you said, it's going to be very diverse.
totem: Awesome!! What sort of diversity can we expect to hear? Anything from techno to drum & bass to…?
MZ: Actually not so much dance music! Maybe two or three dance tunes and the rest are just y'know songs….and hip-hop interludes.
totem: Damn! Now I'm really excited!
MZ: (grins)
totem: Well Mat, it's been a pleasure talking to you! Before you go, do you have any advice for young, up-and-coming producers trying to make it in the 'biz' as you were not so very long ago?
MZ: Practice a lot. You're not gonna have a lengthy career if you're given an opportunity to get big and you don't have any skills to back yourself up. Take your time, don't rush and don't get into it for the money because it's music at the end of the day and if you get into music for the money then you lose interest in the music. If you're all about money, your music is gonna go nowhere.
totem: well spoken. Thanks so much for your time Mat!
MZ: Twas' my pleasure.
Special thanks to:
 

My assistant 

Tyner Murphy
DJ Cal for making this interview possible