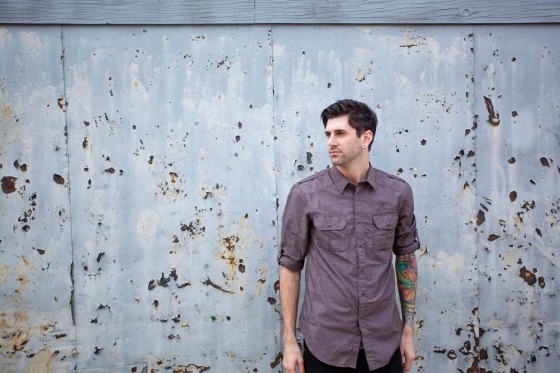 Toronto has an air of excitement about it right now, thanks to a variety of great electronic music producers with the tools and imagination for experimentation. The music can vary from crisp + clean studio production to "Bedroom Music", and across the board innovation is pushing boundaries of genre.
Talented producers like Deadmau5, Junior Boys, Torro Torro, Caribou and Digits have each left an indelible mark, and now J-Lah, a Toronto based Electro House producer, is an up-and-comer who hopes to do the same.
Justin Lah began developing his contributing sound to the scene around 2-3 years ago. His brand of fun electro house tracks are inspired by the desire to create a soundtrack for a night out. In fact, what first attracted J-lah to the genre was the atmosphere created by electro house.
He started off by making some pretty impressive remixes, like his Bobby Tank "Circles" remix, in which he skillfully manipulates sounds to produce tracks with skittering beats, shimmery synths and bouncy rhythms.
However, you can really see that J-lah is a master of his craft in his originals. Take "Grindsome" for example, a fantastic original track which builds you up with some drums and glitchscaped vocal loops, it then subtly submerges you into a catchy rhythm followed by the drop which is ideal for the dance floor.
When asked about technical specs of his studio, he describes his creative space as "a very digital atmosphere." Flexibility and change drive the way J-Lah operates with Ableton, and his use of MIDI Input and VST (Virtual Studio Technology) effects with instruments. When working in the studio, his process of making music is not an entirely solitary experience. As listening to clips, samples, and finished tracks continuously can become a bit redundant, J-lah explains "I'm all for perfecting a track before it is exposed. But for the most part, I'm not opposed to having people around and hearing their input. A fresh perspective and set of ears are always helpful".
This sense of inclusiveness in his creative process translates to his high-energy live performances. He plays with variations and gets creative when he spins by "starting a little funky, then slipping into some dirty". He jokingly explains: "Music is such a timed art, and when you're ready to dance…come find me".
J-Lah's blissful electro-house and exciting live set show that this Toronto producer, amongst other things, knows how to stand out and throw a party.
Currently, J-Lah is working on some remixes and keeping quite busy. He is finishing off another release for Burner records out on May 31st which will be made available on Beatport.com.
J-Lah on Soundcloud | Facebook