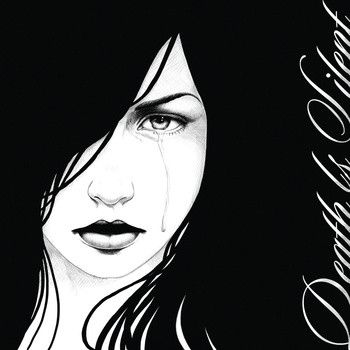 For those of you who read a lot of Salacious, it's likely you've long ago come to realize that for most of our writers one of our favorite hip hop groups going is a group out of Georgia called the Cunninlynguists. Last year I did an album review for their album called 'Oneirology', hailed by many to be one of the best hip hop albums of 2011.
Little did I realize, however, that their Producer/DJ Kno had released his own solo album the previous year. After being tipped off to this fact by a friend earlier this month, I've had the album on steady rotation. Less publicized and less hyped, this album is still a diamond in the rough.
While Oneirology could be described as a concept album relating to our relationship between life & dreams, 'Death is Silent' could be considered Kno's musical journey into the exploration of life & death. Be warned: This album is nothing like what you'd expect from a Cunninglynguists release. 
However, most of the tracks have vocals from familiar guest names that you see on most CL releases, and from the CL members Deacon and Natti. However, the level of the game has been stepped up – Over top the mesmerizing beats from Kno, the level of maturity and reflection apparent in the rhymes on each track blew me off my feet after a few listens. 
The production value on each track continues to set the bar higher and higher for others in the genre.  And as an added bonus for listeners: The instrumental version of each track is included on the release.  Deeply reflective and incredibly emotional, this isn't an album for banging at the party – I'd recommend it on a long walk.
[wpaudio dl="0″ text="Kno – La Petite Mort (Come Die With Me)"
url="http://www.salacioussongs.com/files/Kno – La Petite Mort (Come Die With Me).mp3″]
[wpaudio dl="0″ text="Kno – Rhythm Of The Rain"
url="http://www.salacioussongs.com/files/Kno – Rhythm Of The Rain.mp3″]
[wpaudio dl="0″ text="Kno – Smile (They Brought Your Coffin In)"
url="http://www.salacioussongs.com/files/Kno – Smile (They Brought Your Coffin In).mp3″]