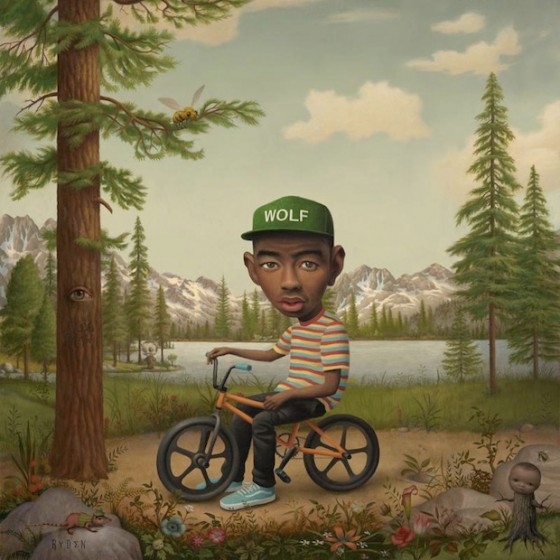 A lot of time has passed since Tyler's last album; it's been two years since Goblin and the hype building up to Wolf has almost reached Detox levels. Like many, I first became a fan of Tyler when he released the controversial Bastard, that album still gets heavy rotation from me. When his sophomore effort, Goblin, was released it seemed like the only person to love it from start to finish. People complained about how immature it was, but  I was drawn in by the characters Tyler has created: Dr. TC, Ace, and Wolf Haley all show a different side of him.
While this is a continuation of the story he started with Bastard, it's his production and lyrical abilities that steal the show. Lyrically Tyler has stepped up his game ten fold. Tracks like Answer and Ifhy really show a deep side to Tyler while still showing how well he can spit. Then on the flip side, tracks like Domo23 has more of a party flow. While I enjoy Domo23, it sticks out here, The rest of the album is mellow and that track is so in your face. Production wise Tyler has matured a lot. The overall album incorporates a lot of elements from Jazz, which only add to the intimate feel of the album. Lyrically and production wise, this is Tyler's best work yet. Eighteen tracks may seem like a lot, but this album flows smoothly. Never once did I loose interest, this is entertaining from start to finish.

I could go on for days discussing every detail of this album, bottom line is you need to hear this. Sonically it's a rich experience, and if you follow the story it's even better. This could be a Hip-Hop album of the year contender.
Tyler On:
-Filippo